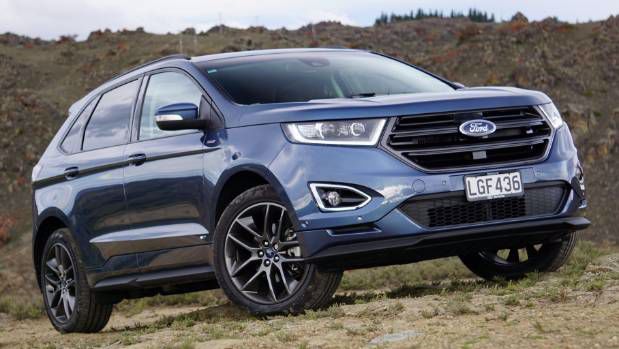 Ford NZ couldn't face waiting any longer for Endura ST-Line SUV
The Ford Endura has and hasn't been launched in New Zealand. It is and isn't a replacement for the Territory SUV.
This is one that Ford NZ has been chasing for a while. The Endura, known as Edge everywhere in the world except NZ and Australia (where Toyota owns the name), is the new second-generation global version of a medium-sized crossover that's been on sale in the United States since 2006.
With the demise of the Australian-designed and built Territory in 2016, Ford immediately set about filling that gap in the market - something larger than Escape but smaller and more road-friendly than the seven-seat Everest.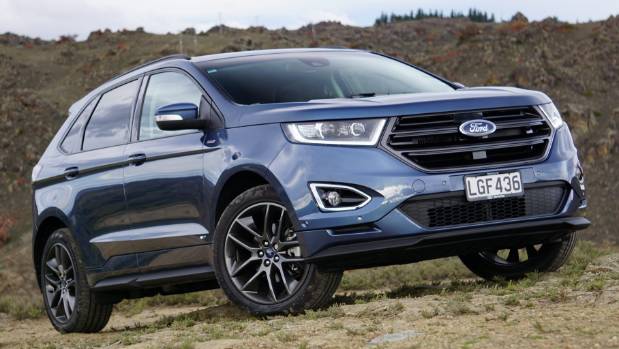 Endura plugs a gap in the local SUV market for Ford. You might know it as Edge elsewhere in the world.
Endura is the answer, although it's taken two years for all the pieces to fall into place.
It's been so long, in fact, that a facelifted version of the latest model is already on sale in Europe and the US. That's not the one we're getting here; at least not yet.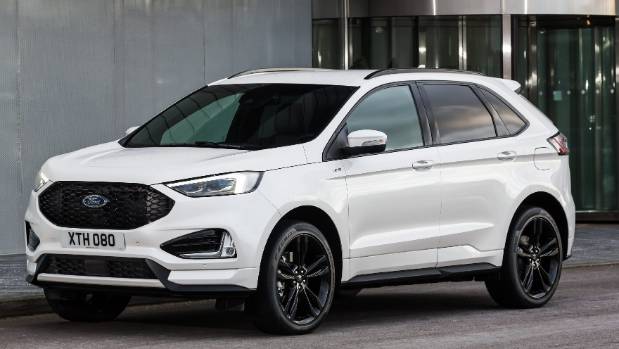 Endura has just arrived in NZ, but expect this facelifted version for 2019.
While Ford Australia is waiting until late this year or early-2019 for the updated Endura out of the Canadian factory (partly because it's also waiting for ADR approval), Ford NZ has been busting for the new SUV to the extent that's launching a 300-strong batch of the pre-facelift model in sporty ST-Line trim, to capitalise on the booming Kiwi market for such vehicles.
The $73,990 Endura ST-Line comes with a 2.0-litre biturbo-diesel that makes 154kW/450Nm (Combined economy 5.9 litres per 100km), six-speed dual-clutch gearbox and intelligent all-wheel drive system with torque vectoring.
This Endura ST-Line is only destined to last until the updated range arrives for 2019, in line with the Aussie launch. The updated model will have a new face, new engine (also a 2.0-litre turbo-diesel) and will be the catalyst for a wider Kiwi model range that will include some less expensive variants.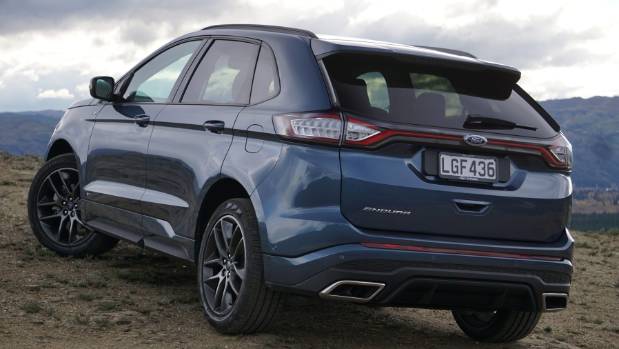 Endura's nicely balanced proportions belie its dimensions: both taller and wider than Territory.
In Australia, Ford has lined up Trend, Sport, Titanium and Titanium Plus models. Ford NZ says it's still exploring the possibilities, but we're picking Trend, Sport and a continuation of the ST-Line - a specification level the Kiwi arm is very keen to see continued across as many models as possible.
Petrols may come in time, but not right now. Ditto for the high-performance twin-turbo petrol V6 ST (not to be confused with our ST-Line), which is not yet produced in right-hand drive.
Size-wise, Endura fills the gap left by Territory: it's taller and wider, but a little shorter. Like Territory, it's a crossover rather than off-road vehicle, being based on a road-car platform (same as Mondeo) rather than anything remotely trucky.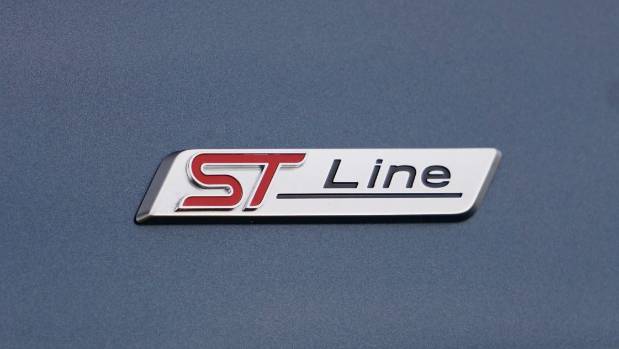 ST-Line the single Endura specification - for now. Expect more choice when an expanded range arrives for 2019.
But it's a lot more fashion-forward than Territory and it's strictly a five-seater, whereas Territory had seven. Another row of chairs would be ideal, but that's not going to happen any time soon - despite a longer, three-row Edge being produced for the Chinese market.
Endura is a smart looker, albeit different to Ford's other SUVs: EcoSport, Escape and Everest. That's not surprising, because they all come from different places: India, Europe and Thailand respectively.
But first impressions suggest that as a package, Endura is the most polished of the lot. The cabin is designed around pleasingly simple switchgear and the touch screen features Ford's latest Sync 3 system with Apple CarPlay and Android Auto. Fit and finish is impressive and because ST-Line is near the top of the model hierachy, you're sitting on leather upholstery and enjoying 10-way power adjustment for both driver and passenger seats with heating and ventilation.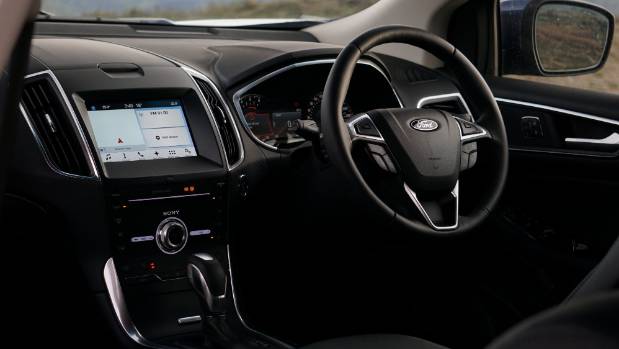 Simplicity of switchgear is very American. But fit, finish and choice of materials is impressive.
On the road, Endura is a blend of smooth powertrain performance and taut handling.
The turbo-diesel/SelectShift dual-clutch gearbox combination can feel a little lazy off the line, but it rolls along in very relaxed fashion once you're under way.
You don't get lightning throttle response or super-fast shifts: the Endura powertrain takes its time and relies on the generous torque of the biturbo engine (peak is delivered at just 2000rpm) to get things done.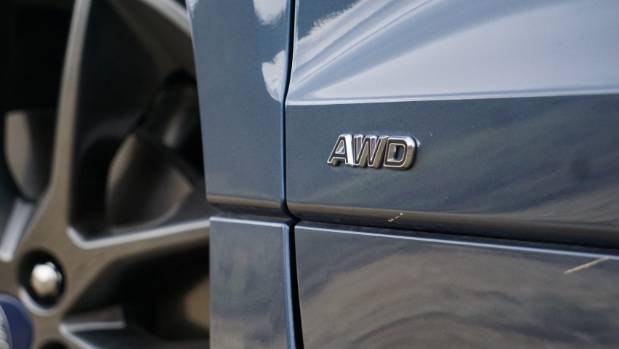 Endura is based on a road-car front-drive platform, but ST-Line has a trick all-wheel drive system.
It might be a turbo-diesel, but Endura is astonishingly quiet - thanks mainly to some trick Integrated Active Noise Control technology that cancels out the clattery stuff through the audio system. At first you might think the ST-Line is suffering from greater-than-average road rumble, but no - it's just that the normal mechanical noises you'd hear have been so well suppressed that everything else seems louder.
The performance and refinement might tend towards the luxury end of the scale, but the chassis has a more of an edge (pun intended). The ST-Line has a more aggressive state of suspension tune than standard models (not that we have those yet) and rolls on 20-inch alloy wheels with 255/45 tyres.
The secondary ride can get a little busy on rippled tarmac, but not uncomfortably so; the Endura feels very well planted for such a large vehicle and really rewards smooth, progressive cornering. It's still not a particularly sporty SUV, whatever the ST-Line badge might suggest. But it's certainly a smooth and swift AWD family wagon.
The ST-Line is a premium price, but it's also loaded with keyless entry/start, automatic parking, a very good adaptive cruise control system, autonomous braking, blind-spot information, lane-keeping aid, full-LED headlights and hands-free power tailgate with adjustable height.
David Linklater - STUFF
https://www.stuff.co.nz/motoring/road-tests/103708181/ford-nz-couldnt-face-waiting-any-longer-for-endura-stline-suv
News