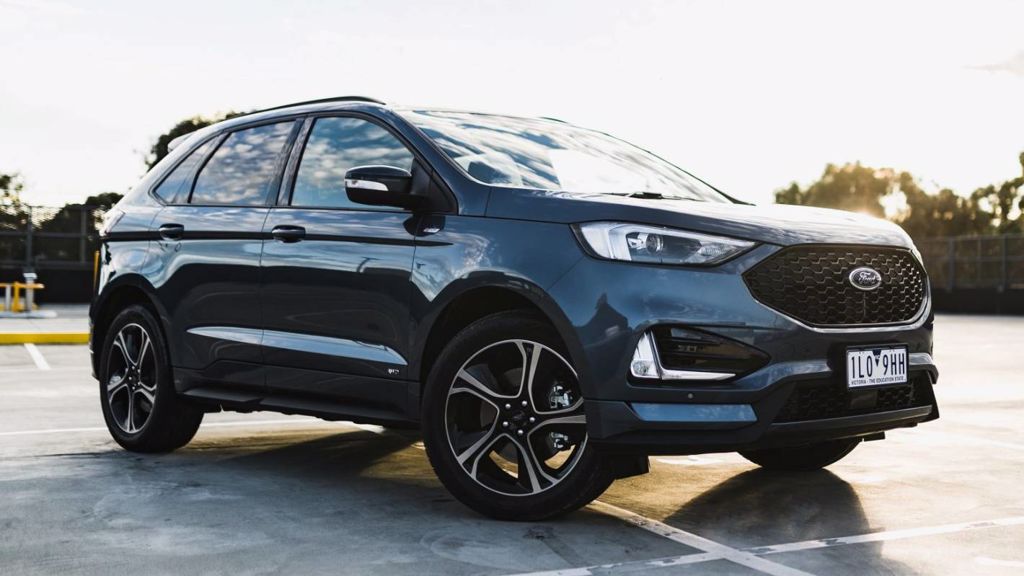 Endura edges Ford into new territory
FORD ENDURA
Price range: $53,490 - $69,990.
Powertrains: 2.0-litre turbo-diesel four (140kW/400Nm). Eight-speed automatic, FWD or AWD.
Body style: SUV.
On sale: Now.
Ford is right, the Endura is not the replacement for the Territory.
The Territory's departure and subsequent unfound replacement has been glaring, with Ford offering only the rugged ladder-frame four-wheel-drive Everest above the mid-size Escape SUV, leaving a hole for something bigger but softer.
Models filling this lucrative segment include the Mazda CX-9, Holden Acadia, Hyundai Santa Fe and Kia Sorento – and they're all seven-seaters.
The Endura is instead a five-seat large SUV with not many niche contenders. But does that put it into a broader market on its front foot or its back?
Make me an instant expert: what do I need to know?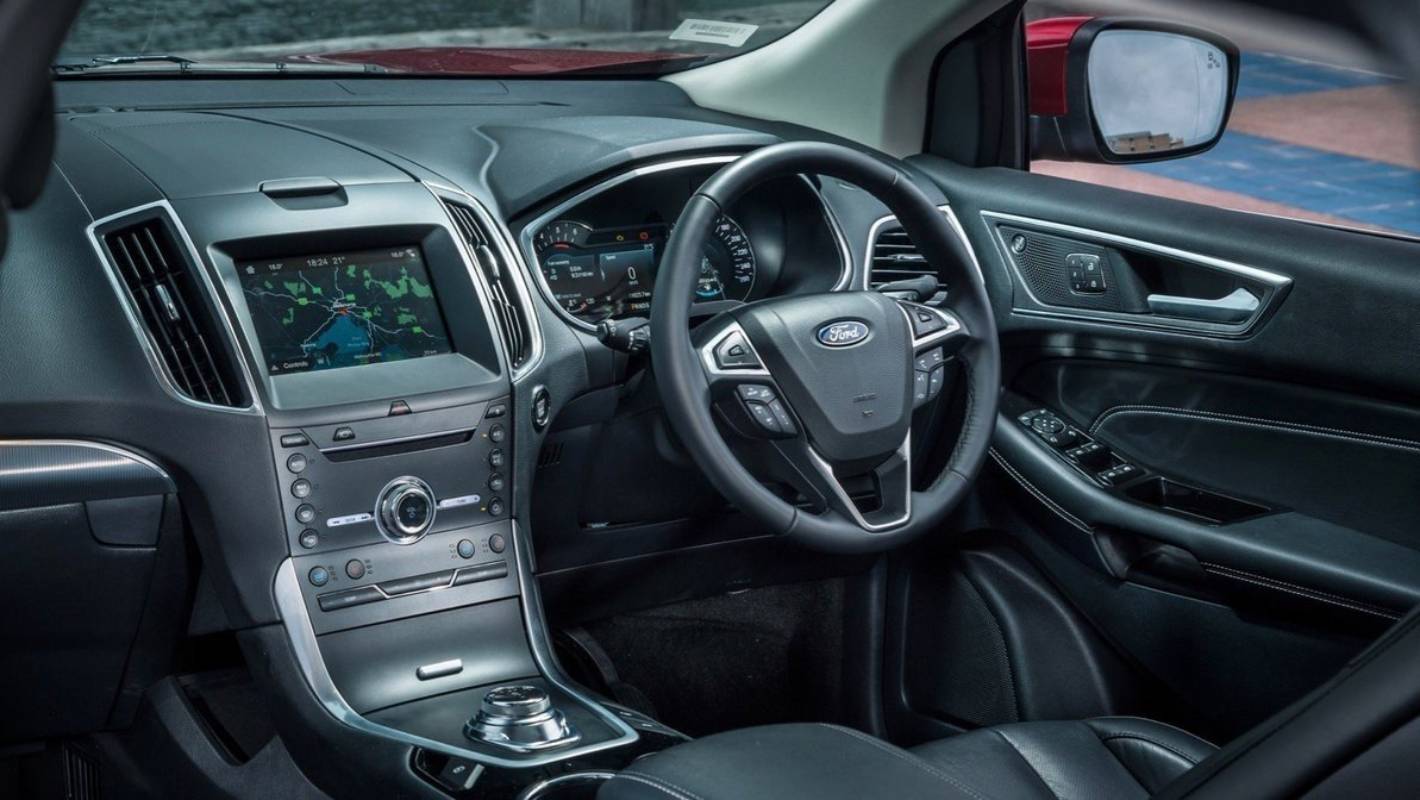 The lack of a third row of seats has an upside - there is a huge amount of space inside the Endura.
To see a new model arrive in this size with just five-seats bucks convention. Ford tells us the Endura is a 'lifestyle SUV' (aren't they all now?) and the ST-Line is going to be its best shot at winning on appeal as it has plenty of trinkets and looks the goods.
Though it's a large SUV with two rows not three and just the one diesel engine available, its towing ability looks good – not just because of the 2000kg limit that's on par in the segment, but because it has a 200kg tow ball down weight that's above most options.
All grades come with safety technology including AEB with pedestrian detection, forward collision warning, adaptive cruise control, traffic sign recognition, post-collision braking that slows the vehicle after an impact to prevent another, evasive steering assist and lane keeping assist.
While we saw a brief run of the previous model here, this new version receives the freshest facelift available with just one driveline: a 2.0-litre turbocharged diesel motor that produces 140kW at 3500rpm and 400Nm at 2000-3000rpm and goes through a traditional torque converter eight-speed automatic transmission to either the front or all wheels.
The benefit of the smaller engine, despite an average two tonne mass across all models, is that the Endura claims an official combined fuel consumption of 6.7L/100km for both front and all-wheel drivetrains.
The balance in sacrifice for the omission of a third row is a huge boot that measures 602L large from the floor to the top of the seats, and 800-litres when measured all the way to the roof. It's massive and tops the likes of the Jeep Grand Cherokee that measures to the roof at 782L despite the Endura being almost 400mm shorter at 4475mm long. The seats split-fold 60:40 to open up an even larger 1847L cargo area.
There's also some interesting tech such as Active Noise Cancelling that uses three microphones in the interior to monitor the cabin and produce opposing sound waves that try and reduce unwanted wind and road noise.
Where did you drive it?
Big wheels and sports suspension make the ST-Line a bit brittle over the bumps, but the sharp steering is good.
Like the Focus we wrote about earlier this week, the Australasian launch was held on the roads around Melbourne, in wet, miserable conditions.
Most large SUVs don't purport to be very dynamic and the Endura mostly belongs in that group, but the ST-Line with sharper sports-tuned suspension and appearance would suggest it might offer something different. However, it doesn't eventuate on the road, with an occasionally brittle response on bigger bumps through large 20-inch alloy wheels and stiffened suspension that can feel fidgety to steer. Countering that, the electronic steering system has been calibrated to match and is accurate and quick, with a good feeling of weight.
On smoother surfaces, the ST-Line's ride is more compliant, and it travels over smaller imperfections with less fuss though the Endura feels heavy over the nose, particularly cornering when it was keen to understeer suddenly and torque steer often. Though it was wet during our launch drive, it seemed to happen often and even at slower speeds. All-wheel-drive models felt better at reigning in the front with the system braking the slipping wheel to keep things tidy.
The engine is reasonably quiet on idle, clucking away outside but not intrusive inside. Matched to short gear ratios between first and third, pickup from a standing start feels urgent enough up to around 50km/h, however, things begin to slow after that. It huffs for breath over 60km/h and is much less energetic, negotiating taller gears with power and torque that just isn't effective at higher speed.
What's the pick of the range?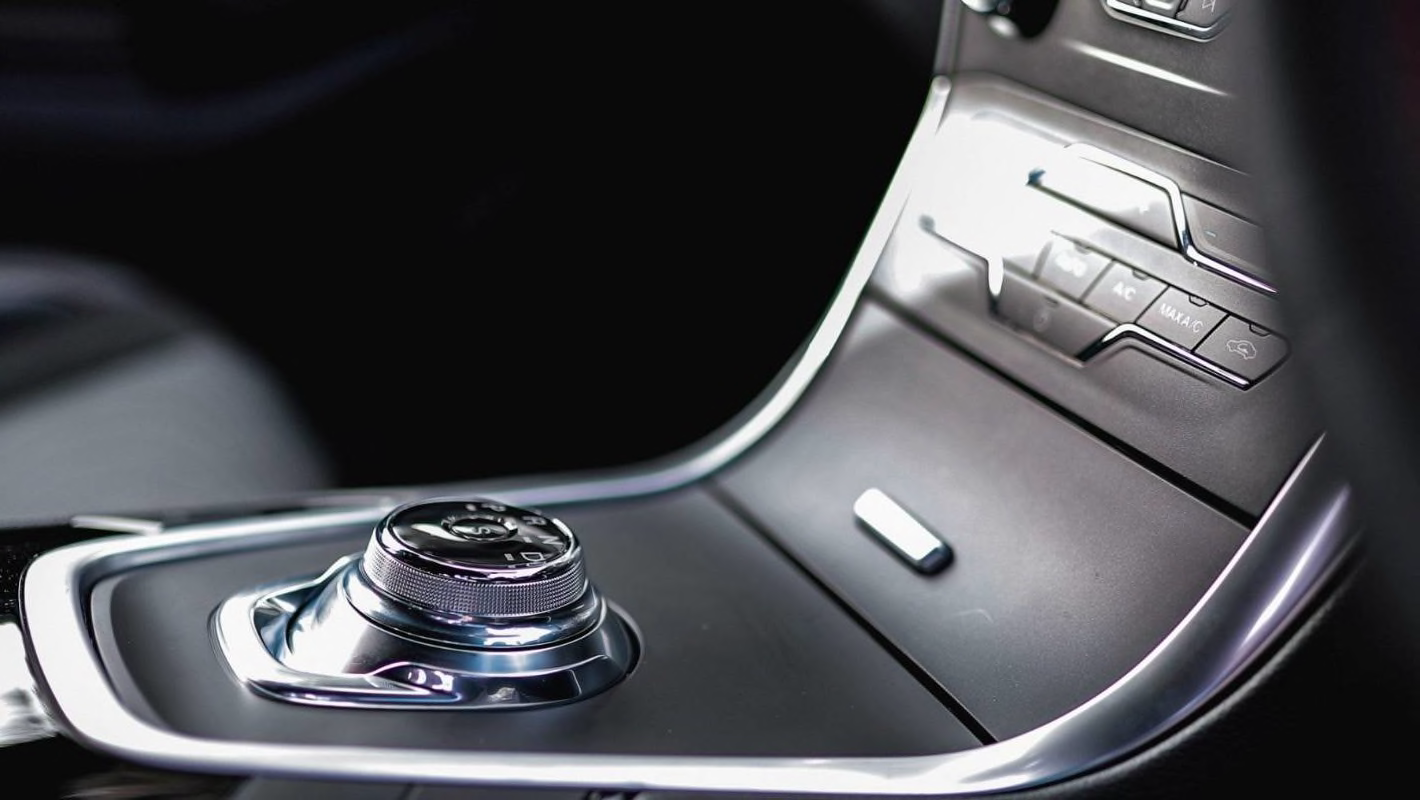 Like the Focus, the Endura also gets Ford's new rotary dial gear selector. We can't say we love rotary dial gear selectors.
While the ST-Line looks a bit more special, the Trend, which rides on smaller diameter alloys with a larger tyre sidewall - and has a normal suspension tune - was the calmest ride on test and probably better for it.
While both the ST-Line and Titanium get more equipment than the Trend, they are also considerably more expensive, while the Trend - at $53,490 for the FWD and $56,490 for the AWD - is a far more palatable price.
It's a really big car for a family, with all that boot space, eight-cup holders, three 12V points and a 230V plug with 110W output at the ready. Ford is pushing the line that the Endura is a good tow car too, and its 2000kg braked towing capacity and 200kg down ball weight is competitive, but a load might begin to stress the relatively small diesel engine.
Also, we miss out on the more energetic ST variant that produces 250kW and 515Nm from a 2.7-litre EcoBoost petrol engine and that might have made it something really compelling.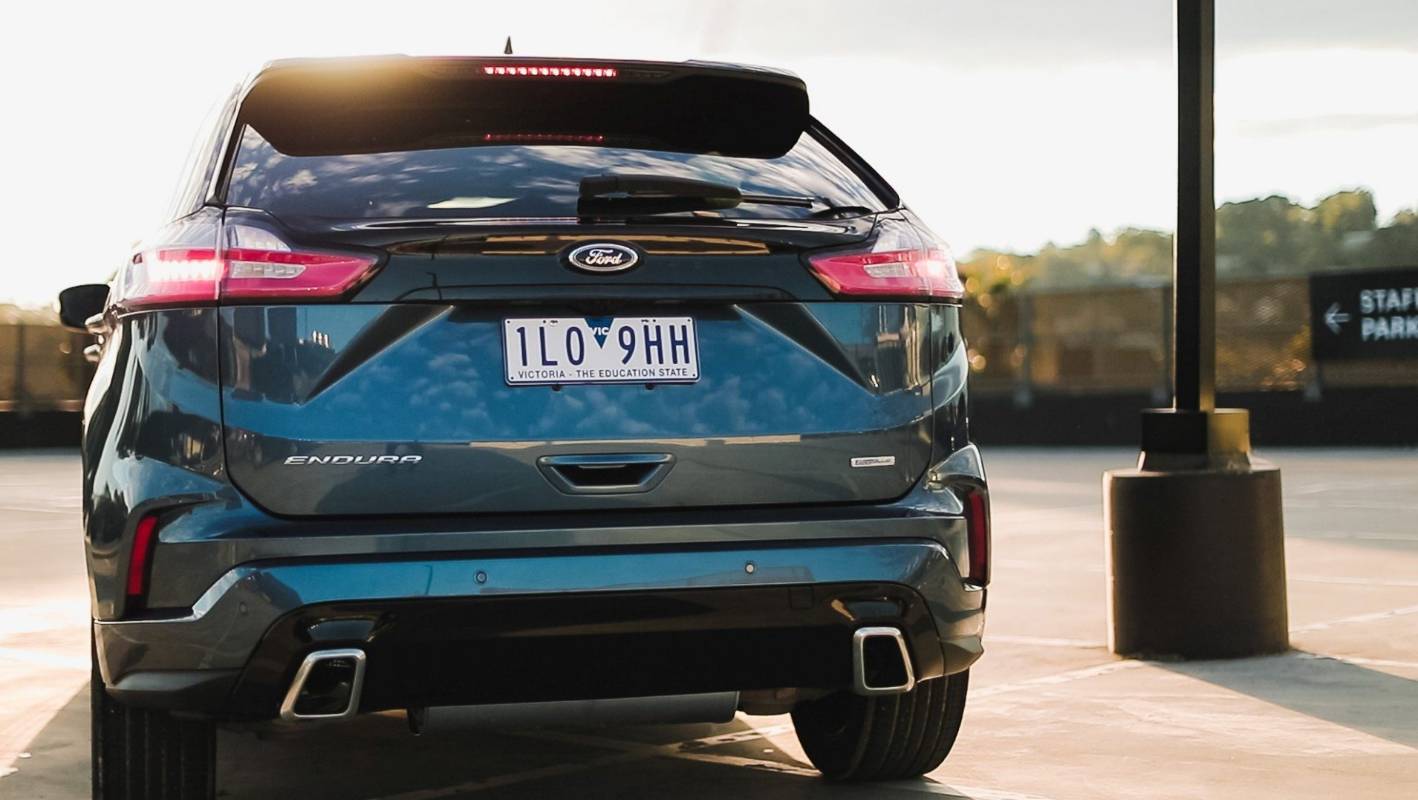 The ST-Line gets some distinctive vertical exhaust tips, as well as sportier suspension. No extra power though.
Why would I buy it?
As far as moving people and things in comfort the Endura is good at both. The wheelbase measures 2840mm long and with only a second-row installed the leg and knee room is generous.
The noise cancelling technology is constantly working to lower road noise and wind noise is not noticeable, while with plenty of good safety technology and an impressive interior space for teenage kids, it's perfectly fit for a family that's had enough of playing school bus.
Why wouldn't I buy it?
It's not a replacement for the Territory.
STUFF - Alex Rae
https://www.stuff.co.nz/motoring/109429539/endura-edges-ford-into-new-territory
News