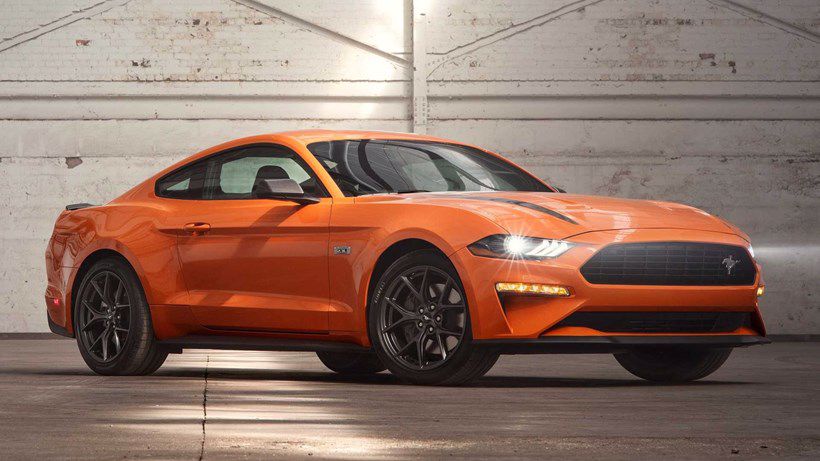 Ford unveils Mustang 2.3L High Performance Package
Ford unveils Mustang 2.3L High
When Ford revealed that an "entry level" Mustang performance car was in the works just last week, it sent the rumour mill into overdrive. While no one knew what Ford meant by that statement, a high-performance EcoBoost Mustang was the most popular theory that emerged.
It turns out that the internet theorists were correct, as Ford announced the Mustang 2.3L High Performance Package just yesterday.
Mustang fans will be disappointed to see that it isn't called an SVO, it also escapes the ST and RS badges, but it does come with a cool fender badge stating exactly what it is.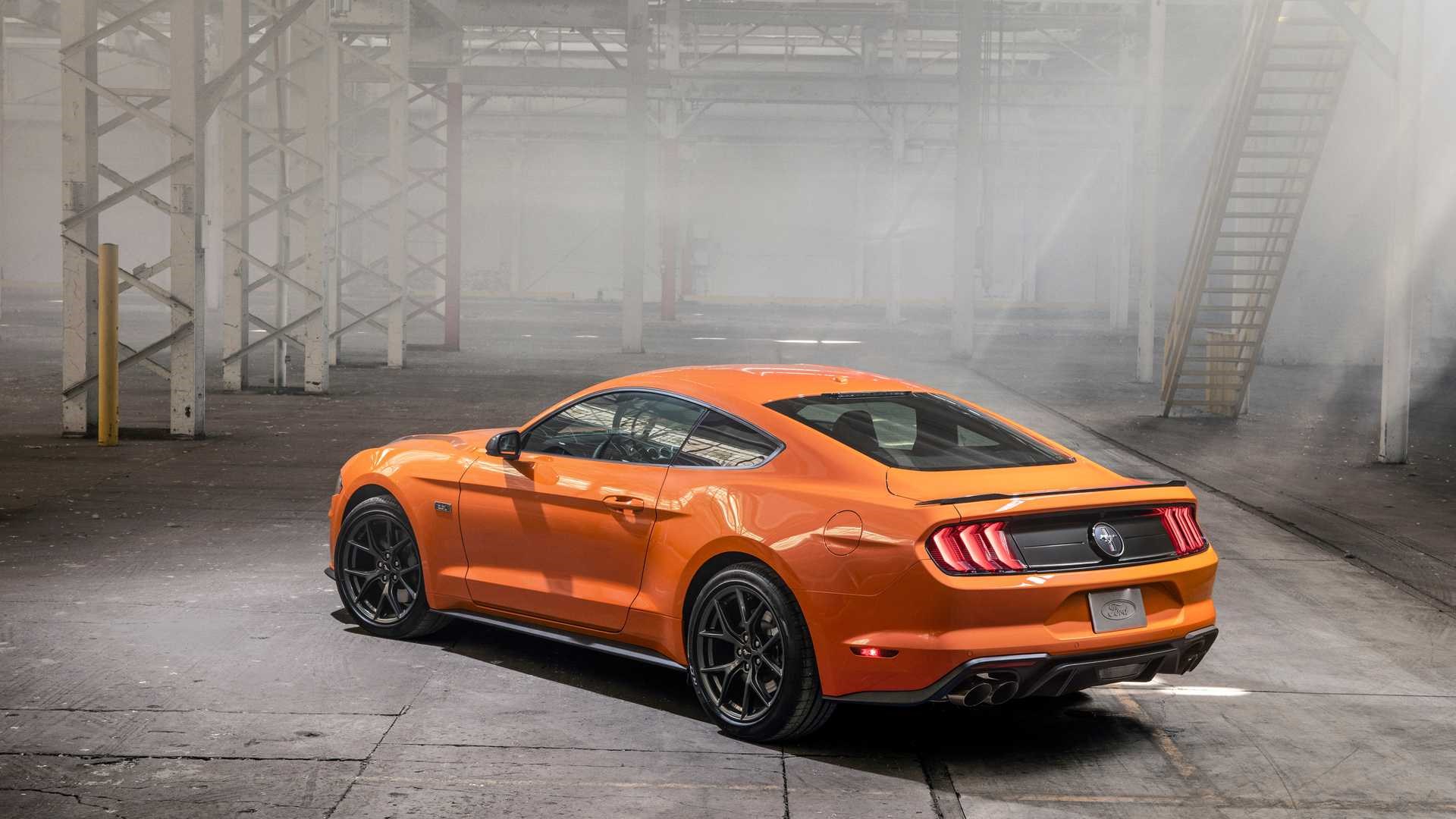 Under the hood, the upgrades include a slightly bigger twin-scroll turbo compressor, a larger radiator, and the 2.3-litre engine has had a bit of a tune. Ford didn't forget about the hot side of the engine either, giving the four-cylinder as active exhaust system with quad tips for a nicer note.
These changes only leave the High Performance Package (246kW) with 20hp (14kW) over the standard EcoBoost Mustang and the torque figures remain exactly the same (475Nm). While this doesn't sound very exciting, Ford has stated that the upgrades give the engine a 40 per cent wider torque curve, which should result in a significantly quicker 0-100km/h time. To help this time, Ford also added a 3:55 rear axle ratio as a part of the package.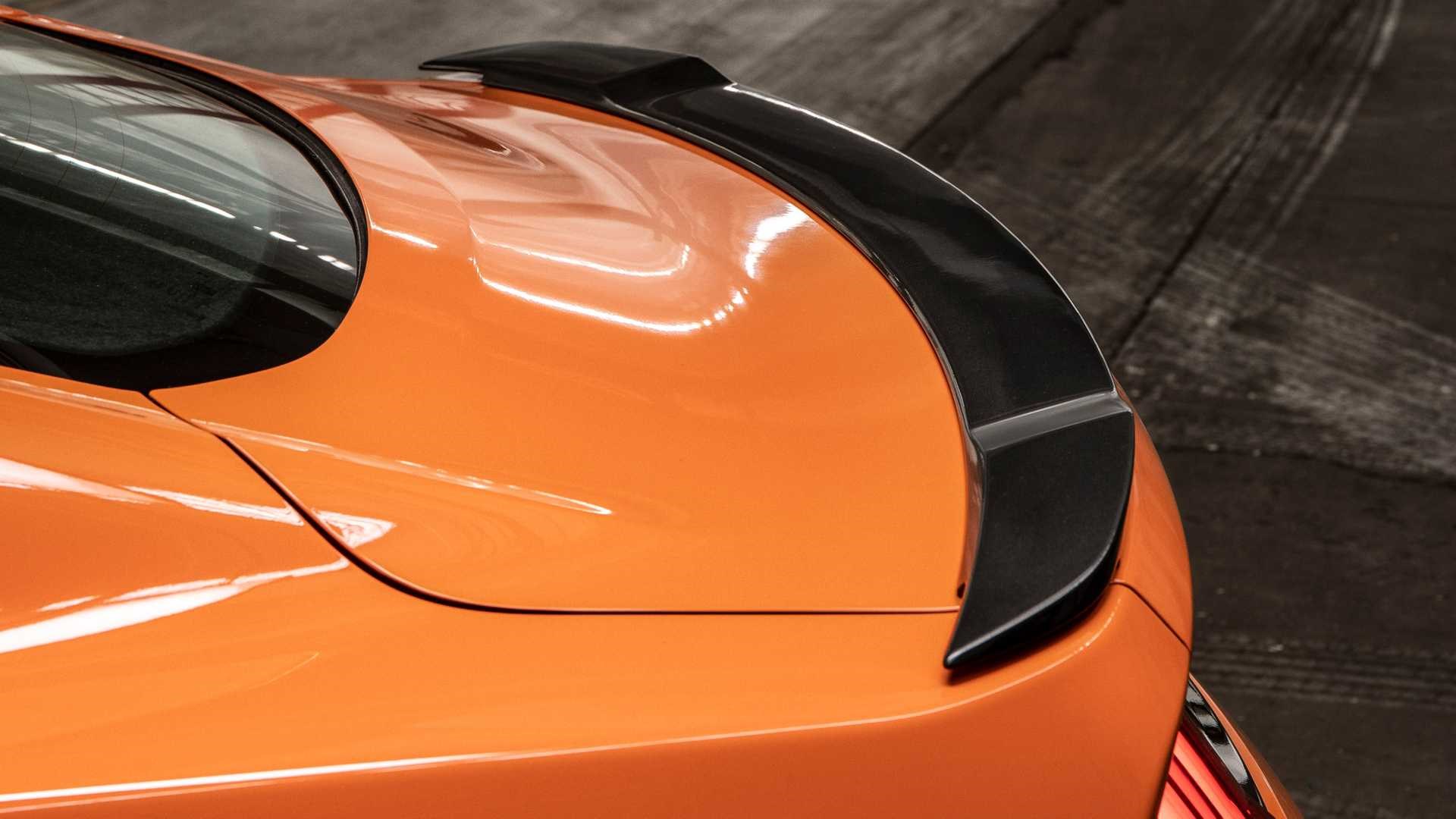 In terms of handling, the High Performance Package receives a generous helping of stability upgrades that have been taken from the GT. A strut-tower brace up front strengthens the nose, and 32-millimetre front and 24-millimetre rear sway bars will help balance the car through turns.
While you won't see Brembo's on the four-cylinder, 350mm rotors now sit beneath the front wheels, providing increased stopping power.
The exclusive set of 19-inch wheels, hood striping, and grey mirrors are just a few of the exterior upgrades that the Mustang has received. Coming from the GT Performance Package, the front splitter, blacked out grill, and brake cooling ramps certainly spice things up as well.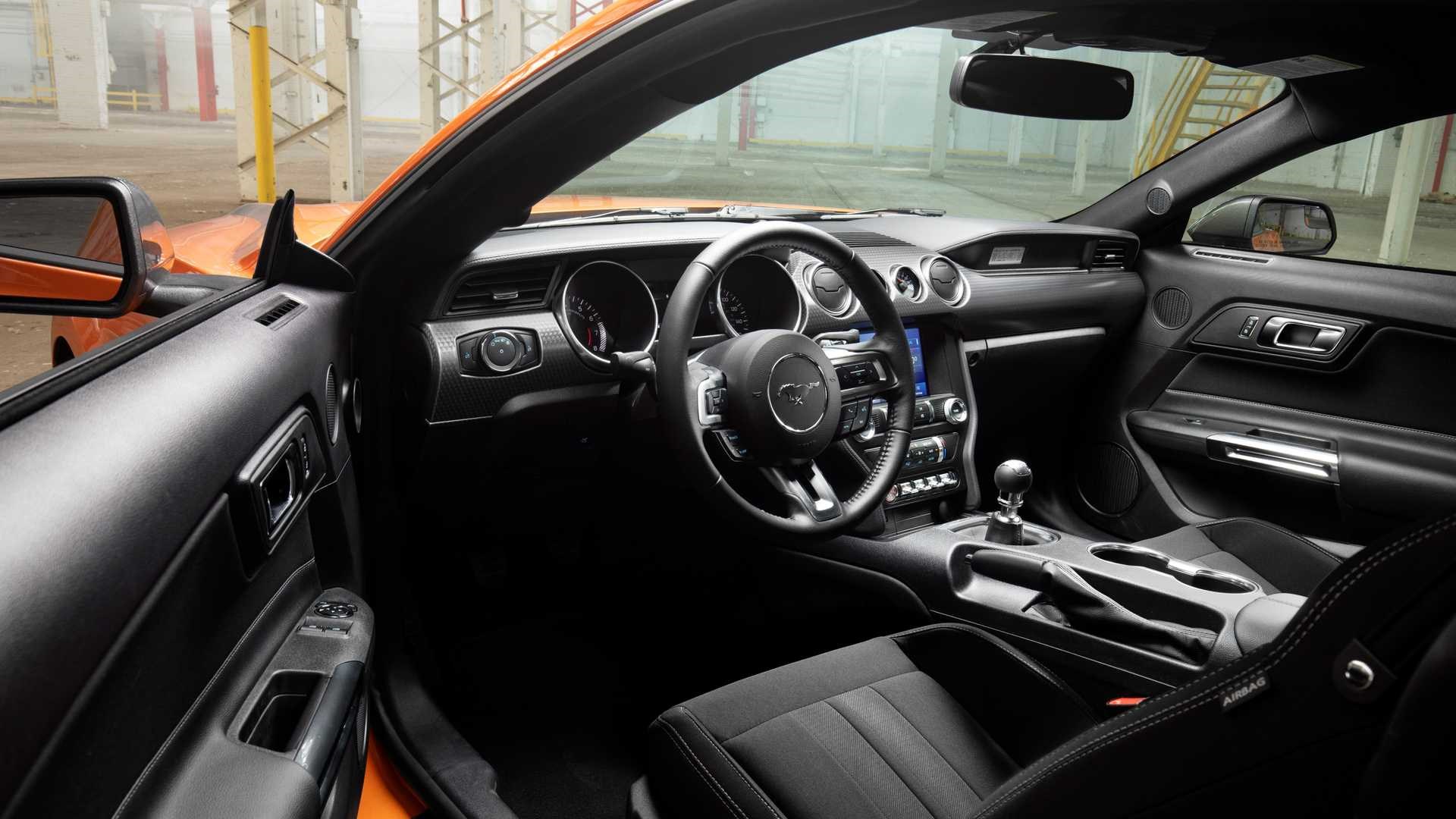 While Ford hasn't revealed pricing of the package, and it is still unknown as to whether the package will make it over to our shores, the current EcoBoost Mustang is priced at $62,990 — $17,000 less than its V8 counterpart.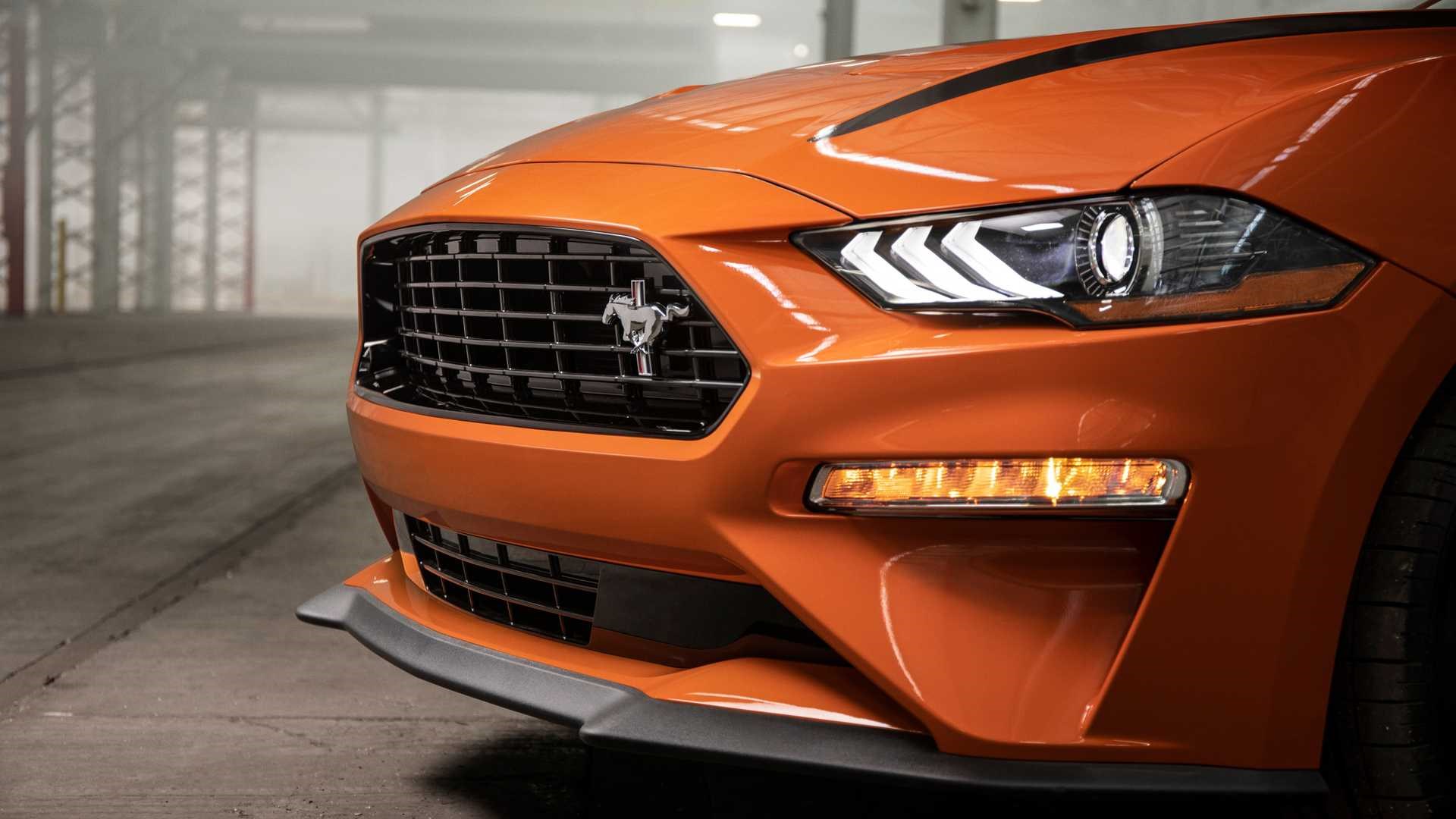 If we did get it, we'd expect the 2.3L High Performance Package to slot in between the two cars somewhere.

- Andrew Sluys
DRIVEN
https://www.driven.co.nz/news/news/ford-unveils-mustang-2-3l-high-performance-package/
News