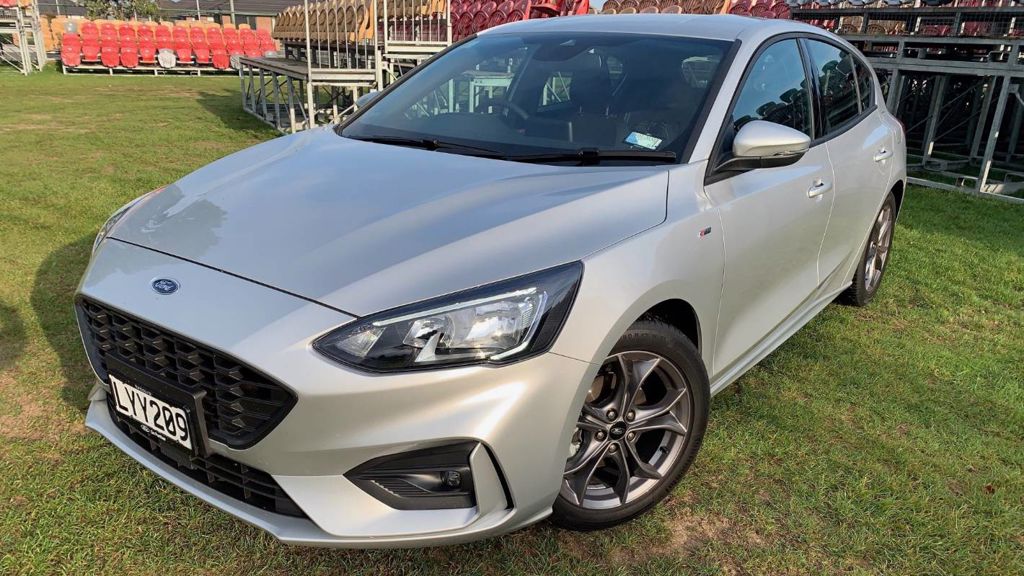 Sunday Drive: Ford Focus ST-Line
FORD FOCUS ST-LINE
Base price: $36,990.
Powertrain and performance: 1497cc three-cylinder turbo petrol, 134kW/240Nm, 8-speed automatic, FWD, Combined economy 5.3 litres per 100km.
Vital statistics: 4378mm long, 1452mm high, 2700mm wheelbase, luggage capacity 375 litres, 17-inch alloys.
We like: The drivetrain, strong spec, appealing to drive.
We don't like: Too-dull interior ambience, fiddly gear selector.
Remember when a Ford car was a New Zealand best seller?
Sorry to all who answered 'just last year', because the Ranger doesn't count - utilities are defined as commercial vehicles - so in respect to a pure Ford passenger car, the year was 1982 and the titleholder the Mark V Cortina, a rare sight now.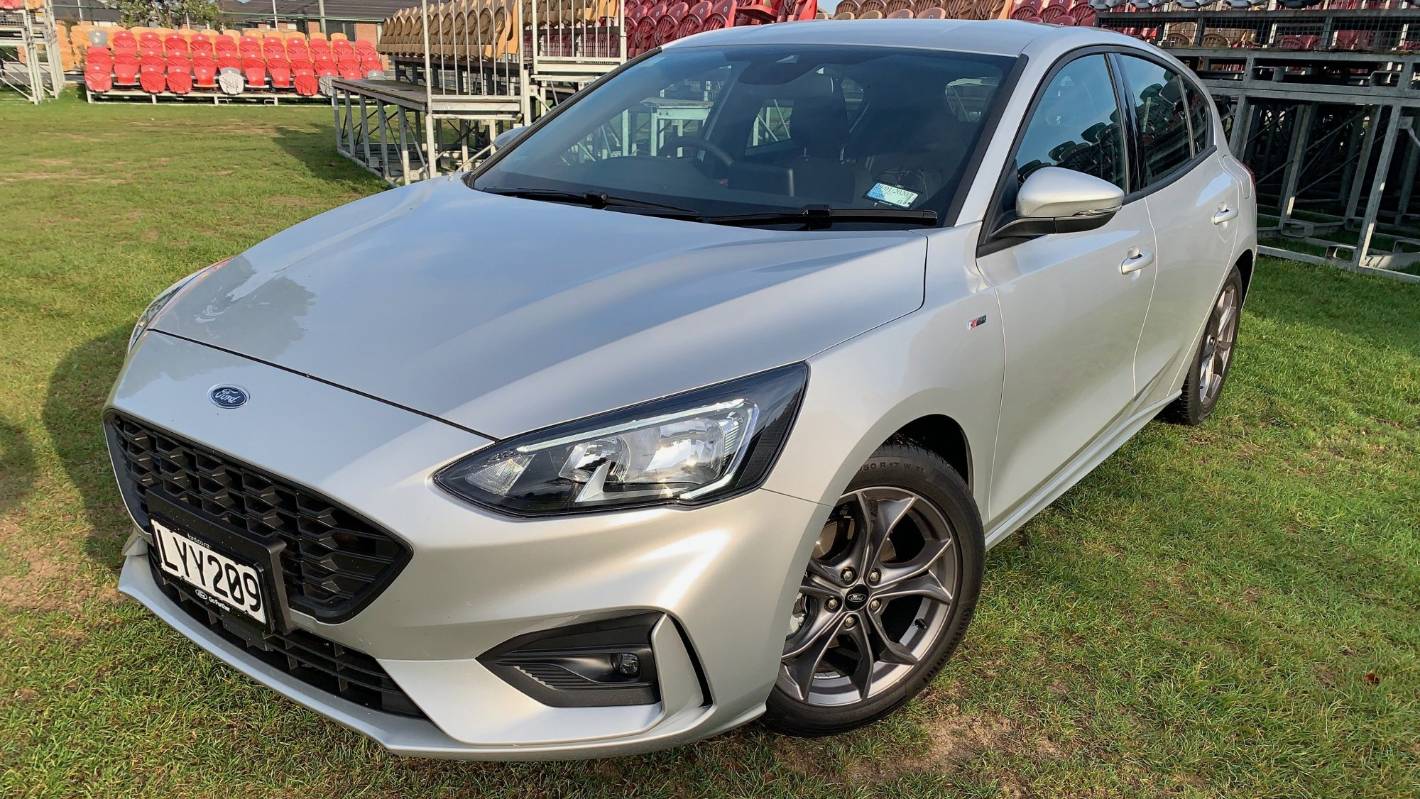 Anyway, market realities will assuredly keep the Focus from repeating history. The Ranger may have cruised to the top, but with cars it's harder. Fleet penetration is key. Ford had it 40 years ago, but Toyota does now and so completely nothing else achieves a decent look-in.
So everything comes down to private buyer interest and Ford has tailored the Focus accordingly. It's also made tastier by being more ideologically European in dynamic attitude and driver engagement than its predecessor.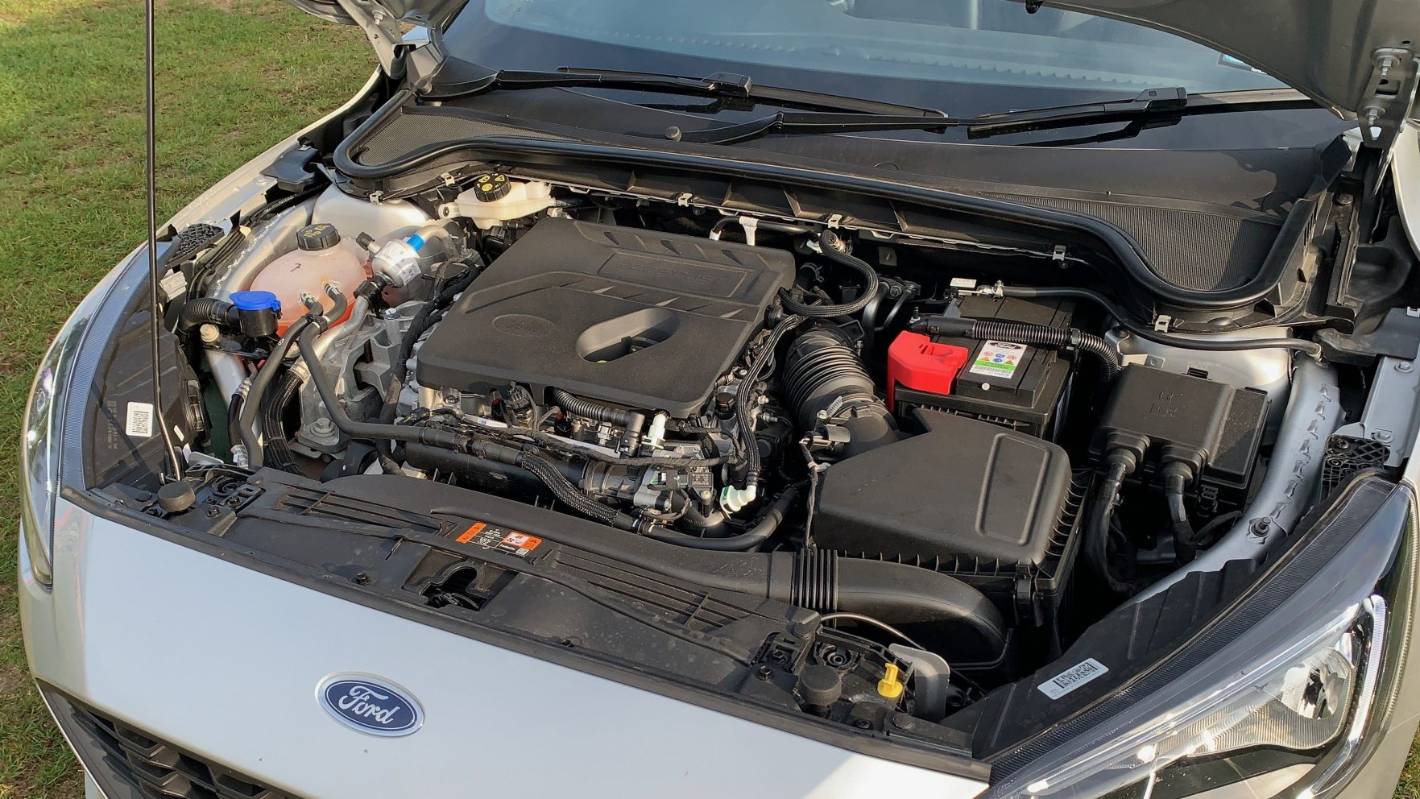 That new platform delivers a larger, more practical basis. The increase in cabin space is particularly noticeable in the back, the changes are less obvious in headroom (well, the silhouette demands compromise) but certainly delivers in legroom and the wide cabin means there's decent shoulder room. Three people across the rear bench? It's possible.
The boot is a decent 375 litres, and the load lip to lug heavy items over is modest. The rear seats drop to extend capacity to 1354 litres, with an almost-flat load floor.
The Focus has been awarded a five-star crash test rating by Euro NCAP. You can see why, too, with automatic emergency braking, electronic stability control, hill start assist and a system that locks the brakes on after an accident to help prevent any further impacts.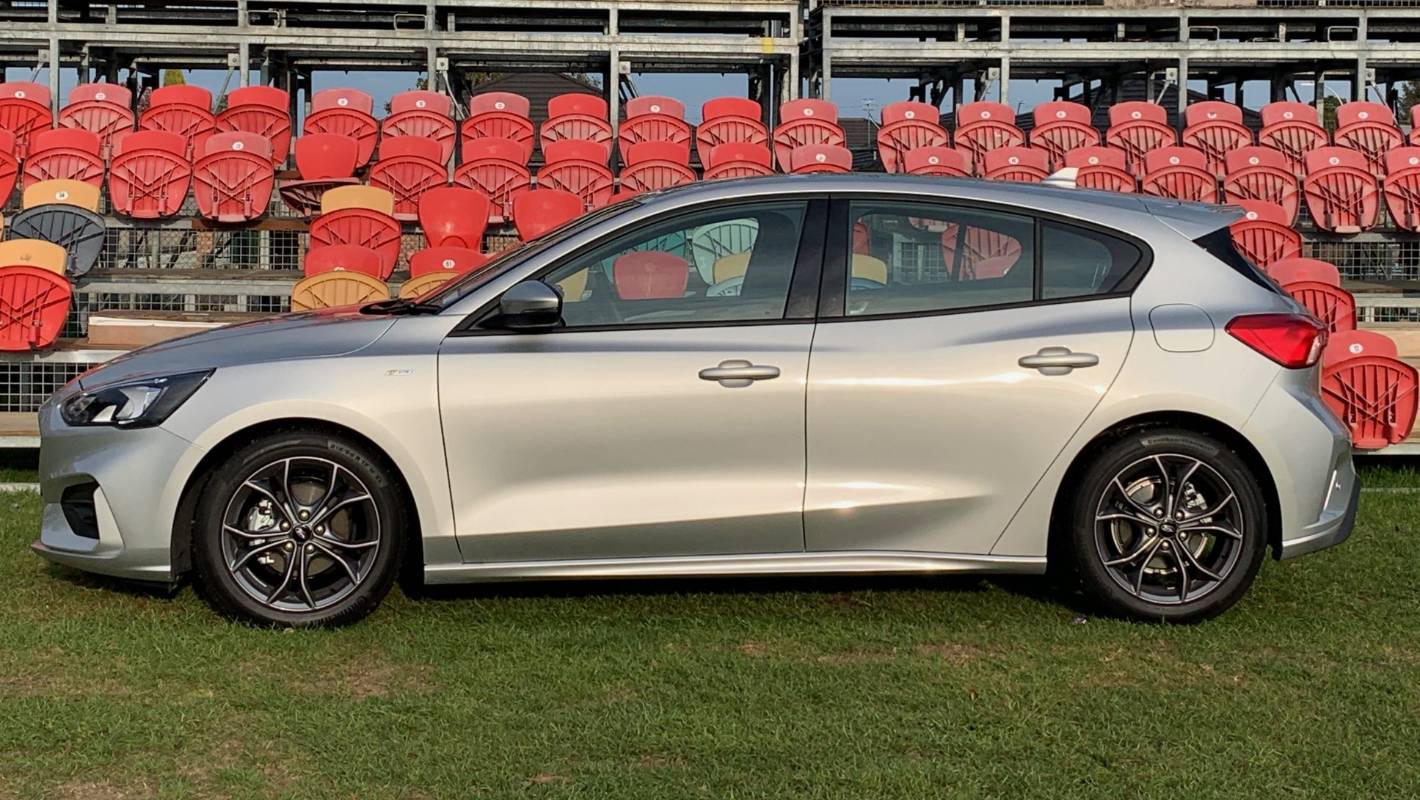 Updating to a head-up display (HUD) is timely and lane departure warning, lane keep assist and a parking aid (smart enough, now, to do gear selects and braking) are also the norm. Evasive steering assist helping drivers steer around stopped or slower vehicles, night-time pedestrian and cyclist detection, a rear wide-view camera, an adaptive front lighting system with its predictive camera-based tech that pre-adjusts headlamp patterns for improved visibility by monitoring bends in the road and road signs are premium features nice to find here.
With dual-zone climate control, keyless entry and start, and wireless smartphone charging as standard, it really is smartly-specced.
A shame, then, that Ford still struggles to match best rivals for interior quality. The materials should prove fairly hard-wearing, but most of the surfaces don't cut it with the best. In this case, the Mazda3.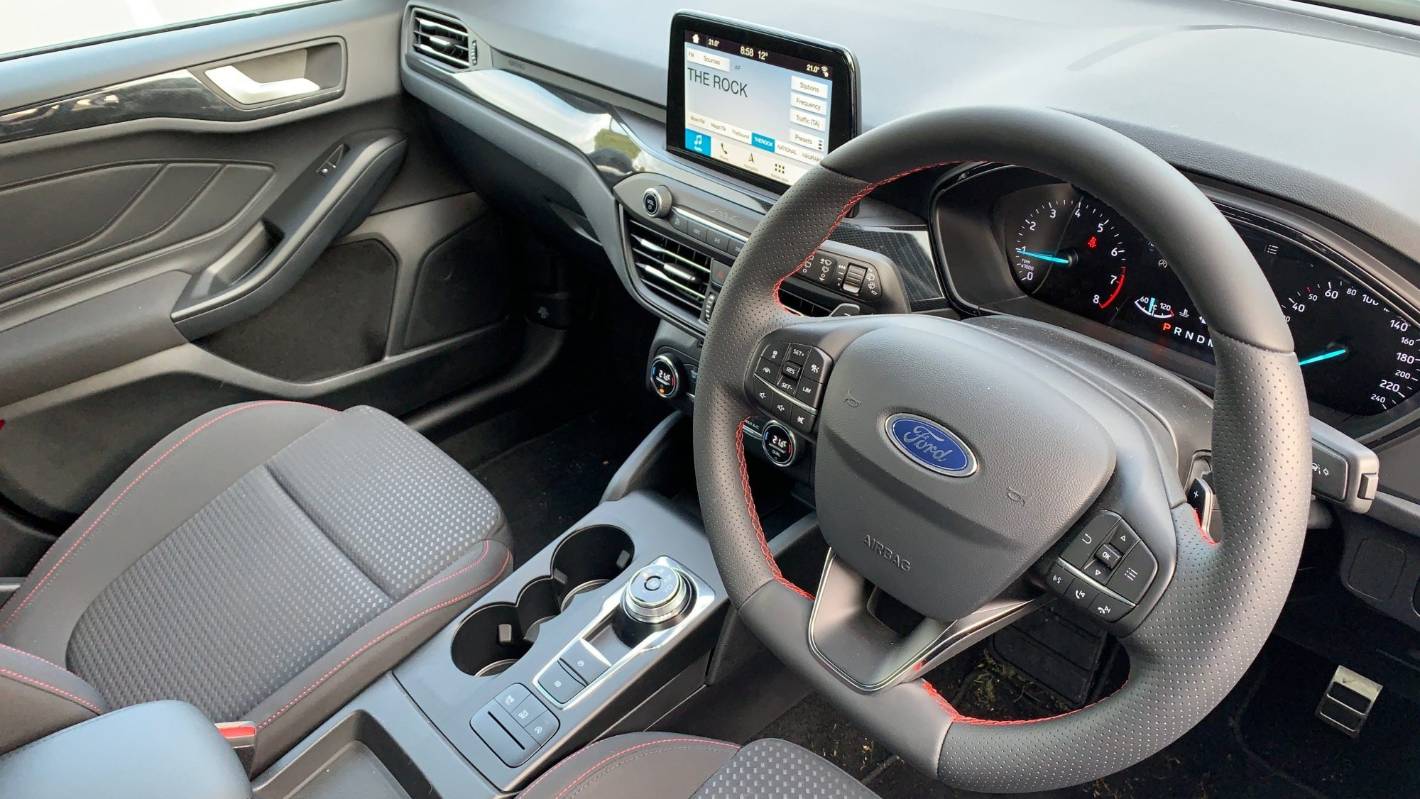 The dashboard has a fairly sensible layout and though the touch-screen infotainment system demands some playing about, it's worth persevering, as the technology is impressive. Sync3 infotainment system, satellite navigation with live traffic, Apple CarPlay and Android Auto support, Bluetooth connectivity, voice control and Wi-Fi hotspot - again, that's pretty much at the leading edge in the segment.
Ability to deliver a solid, comfy driving position is a cinch as there's lots of adjustment and visibility is pretty clear in every direction, with no major blind spots. Controls locate sensibly though there are operational niggles. One is with the weight of the switchgear: it's so light as to make it very easy to overshoot the intended selection. Another is the rotary dial to operate the eight-speed automatic. Ford's following Jaguar down this route but nowhere as pleasingly, with piddly, loose-feel controller.
For all that, the gearbox itself works well and the engine works even better.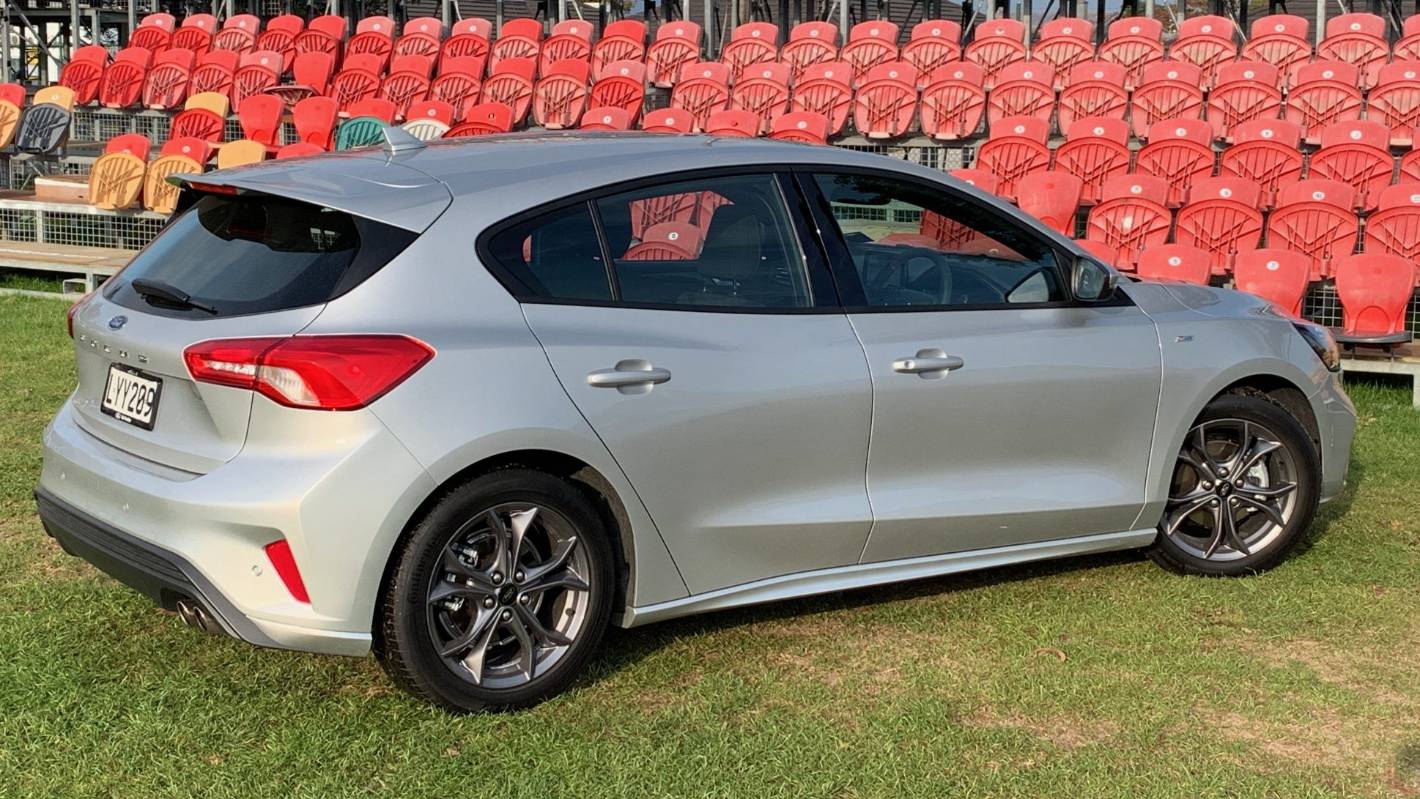 Three-cylinder engines are not new, but turbocharging and precisions unachievable 10 years ago having done the trick for refinement and flair and Ford is a proven leader with its EcoBoost mills. The one-litre in the previous Fiesta was a breakthrough but the 1.5 in this Focus is better still; very responsive to throttle inputs and providing good acceleration, yet also going easy on the juice. It also engages really positively with this transmission and, on top of all that, there's a lovely exhaust note.
Such a willing, energetic and characterful engine surely deserves a chassis of equal quality.
On that note, the Focus now isn't the car it used to be, having traded off some nimbleness for a more grown up attitude, not least in respect to the ride, which is compliant, comfortable and well-controlled. Another example of its improved sophistication comes with the reduction in mechanical and exterior noises. They're not wholly eradicated, but are better isolated.
The attitude change isn't wholly total, though. While more grown up in how it deals with poor surfaces and fiendish bumps, it's still a fun car if you want to let the reins loose.
Trademark Focus impishness reveals especially well on secondary routes. It flows really nicely through bend to bend, with lot of grip, impressive agility and steering.
In summary, it looks good, has a roomier interior, tons of useful tech and lots of on-road character. All factors that should keep it sweet with anyone seeking a nice niche mainstream five-door.
Stuff
- Richard Bosselman
https://www.stuff.co.nz/motoring/113395177/sunday-drive-ford-focus-stline
News