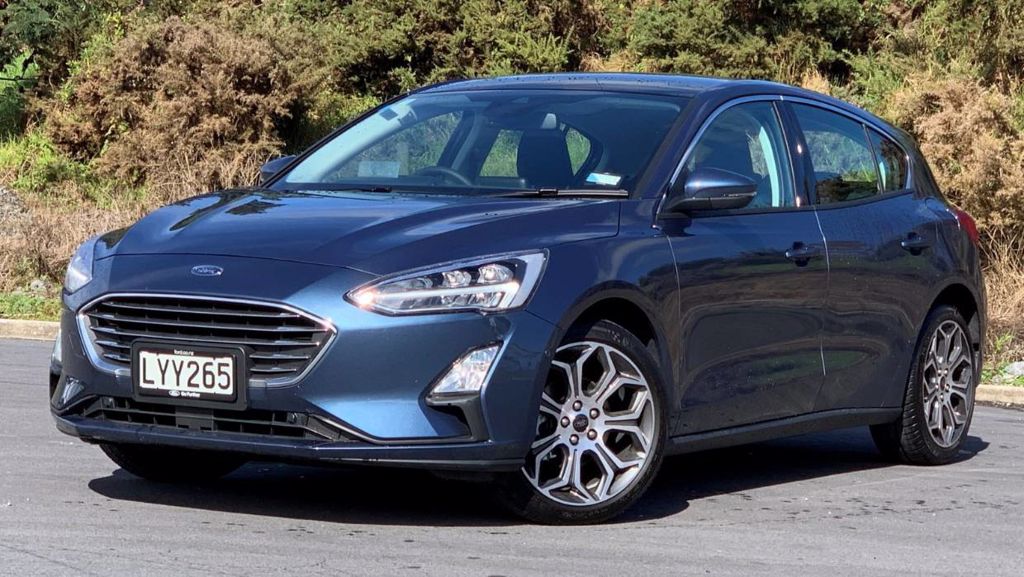 The family hatch that looks old but is impressively new
FORD FOCUS TITANIUM
Base price: $41,990.
Powertrain and performance: 1.5-litre turbo-petrol three-cylinder, 134kW/240Nm, 8-speed automatic, FWD, Combined economy 6.4 litres per 100km.
Vital statistics: 4378mm long, 1452mm high, 2700mm wheelbase, luggage capacity 443-1320 litres, 18-inch alloy wheels with 275/65 tyres.
We like: Superb engine and gearbox, slick chassis, active safety equipment.
We don't like: Not enough styling sizzle inside or out, rotary gearlever.
Back in the late-1990s, the "New Edge" styled Ford Focus hatchback heralded an exciting and very modern future for its maker.
At this point in the 21st century, a small family hatchback is arguably a bit old-fashioned in the face of a whole new generation of compact SUVs. The latest Focus looks a bit that way as well - design-wise it seems less fresh than that 1998 original in many respects.
However, scratch underneath the shy sheet metal and you'll find a very forward-looking small car.
So what's new?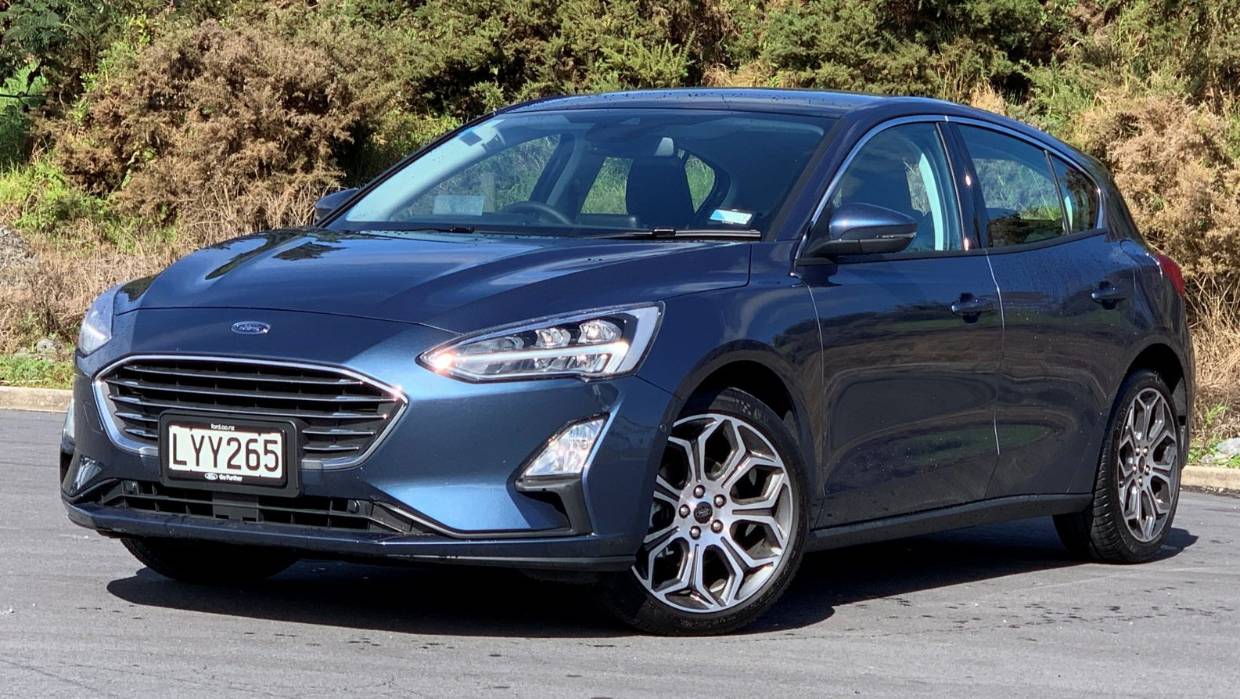 For the first time, the most luxurious mainstream Focus has a tiny engine: as with all the current hatches in the model line, the Titanium has a fizzy 1.5-litre three-cylinder turbo-petrol engine and eight-speed automatic gearbox.
The Titanium also comes with a wealth of driver-assistance and active safety features, including fully automatic parking (yes, really), 180-degree parking camera, adaptive cruise control, blind spot monitoring, cross traffic alert, lane departure warning and lane-keep assistance.
How does it all come together?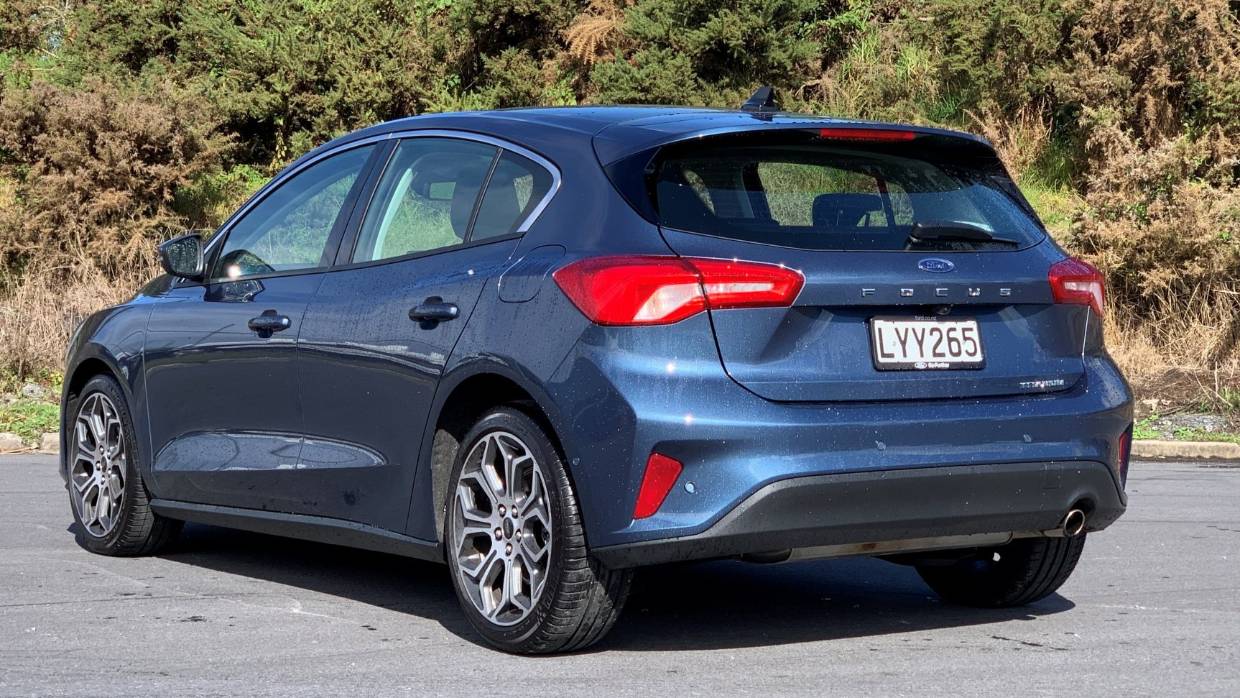 The powertrain alone makes the little Ford a joy to drive. The engine is eager down low, but when you extend it (which you will, it's only little after all) it's also full of verve and thrummy three-pot sound effects.
It's easy to speak of the powerplant in a condescending head-patting way, but actually it's as grunty as many larger-capacity four-cylinder models: 134kW240Nm beats the 2.0-litre Toyota Corolla, for example. It's capable of more power and sporting focus, if you'll excuse the pun: the same basic engine is used in the latest 147kW Fiesta ST.
Word to the wise though: the hi-tech three-cylinder does require premium 95-octane petrol. Lucky it's a such a sipper.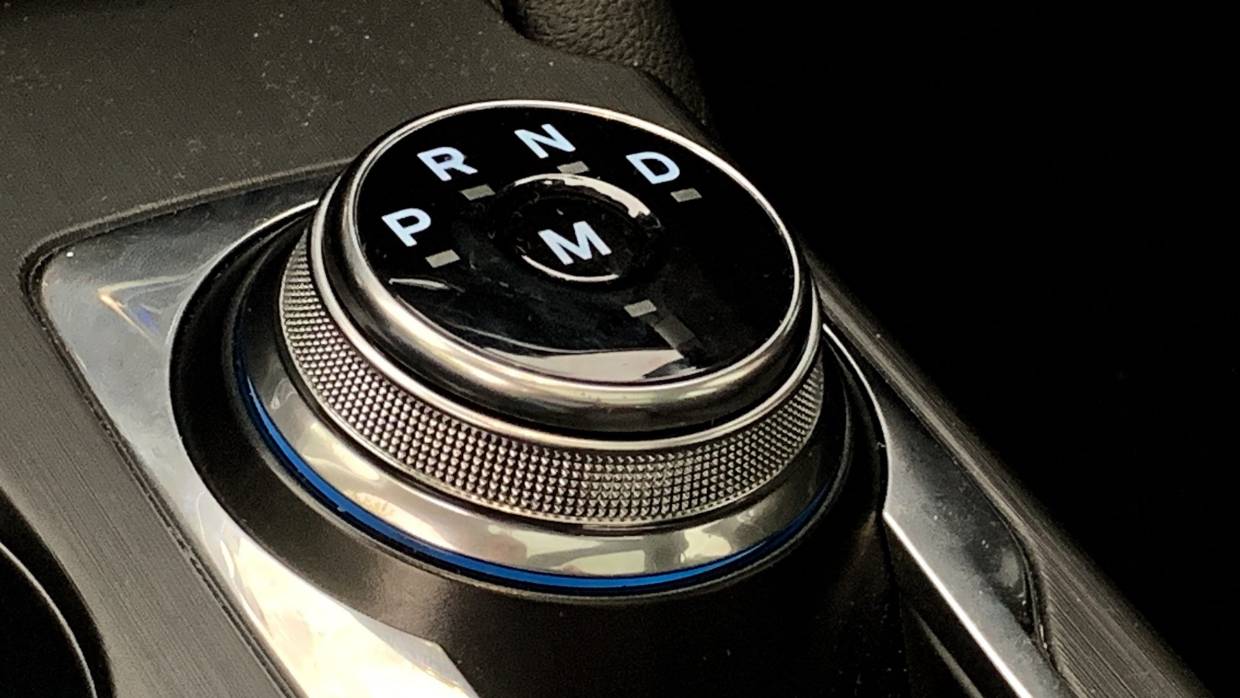 The gearbox is great, the gear selector less so: it's a clunky rotary dial, kind of Jaguar circa-2006, that doesn't really do justice to the driving experience.
The Titanium chassis doesn't feel overtly sporty in the way that older Focus models do, but it is smooth and unruffled over bumpy Kiwi backroads. More importantly for a pseudo-luxury family hatch, the ride is really well resolved. It goes where you point it - it just doesn't make a song-and-dance about it.
The cheaper ST-Line has a slightly stiffer setup and don't doubt that Ford has left room for an even sharper driving experience: there will be a go-fast ST version for sure (with a larger 2.3-litre engine if rumours are to be believed) and who knows what the next RS may hold?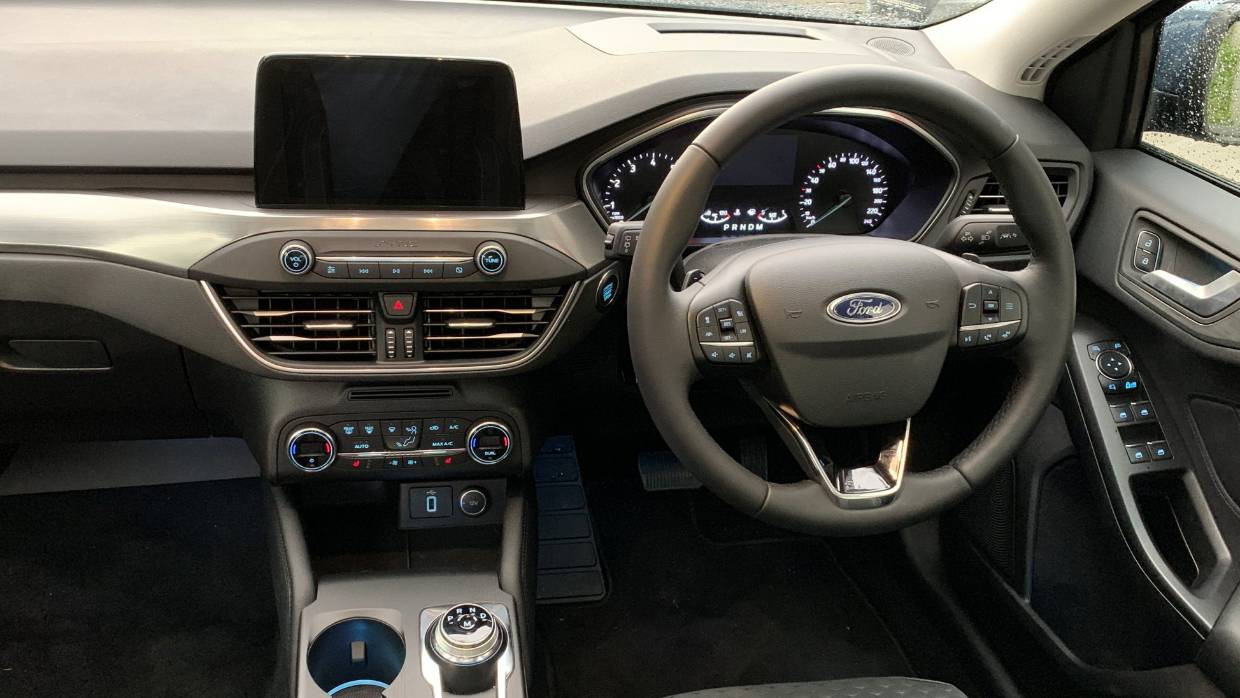 For all the high-end equipment, the interior is even more underwhelming than the exterior. Nice big touch-screen and nicely integrated phone projection through Ford's Sync 3 setup, but the interior architecture is not exactly inspired and the materials merely average.
No complaints about cabin space though: the roof is low (that's the point of a traditional hatch), but legroom is impressive front and rear and you get great bootspace for a small car.
Any other cars I should consider?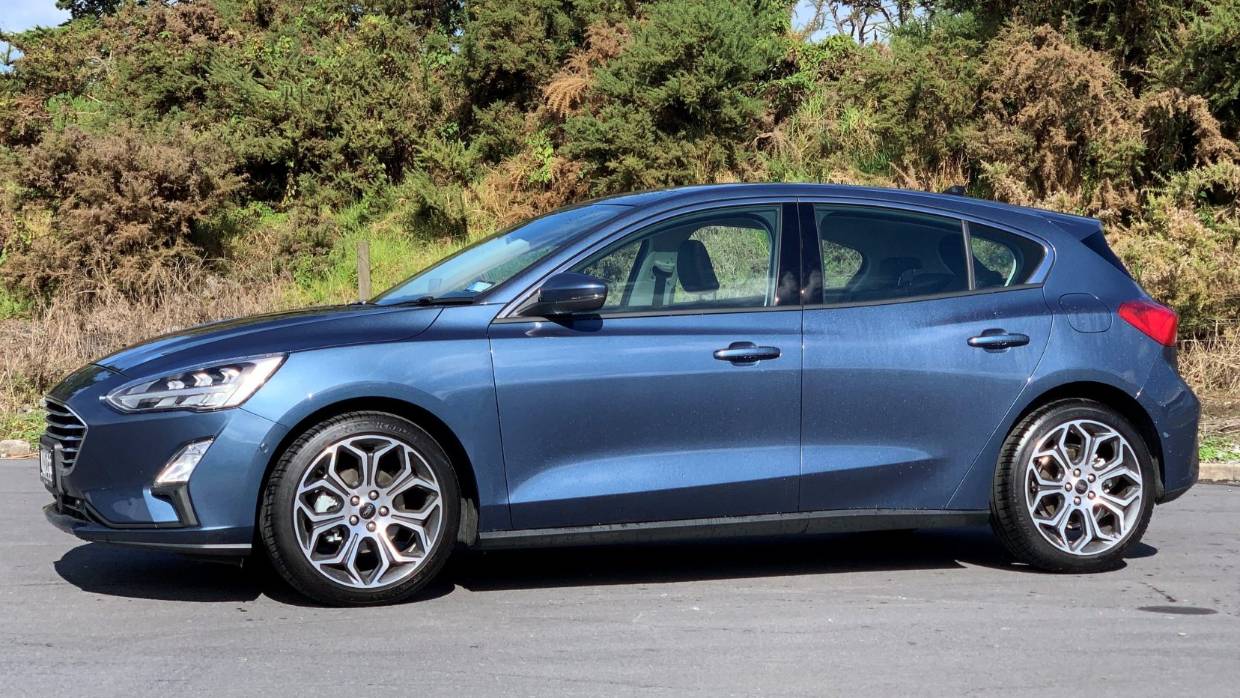 Focus is a very mainstream small hatch, so we could talk about rivals like the Corolla and Mazda3. But let's not.
Let's talk about small hatches with comedy engines, because that's what makes the Focus great. Both the Mini Cooper five-door and Peugeot 308 GT Line are cheaper than the Focus Titanium, although neither are anywhere near as powerful or well-equipped. The Ford holds its own among this Euro competition on everything... apart from style.
Two more rivals for the Titanium within the Focus camp. The cheaper Focus ST-Line misses out on some equipment (no auto parking, lesser cabin trim) but gains a bit of sex appeal with a comprehensive body kit.
Or if you really do want to join the SUV(ish) crowd, wait until October for the Focus Active: same powertrain specification, but more ride height, more style - and arguably more dynamic ability thanks to a more sophisticated multi-link rear suspension setup.
News