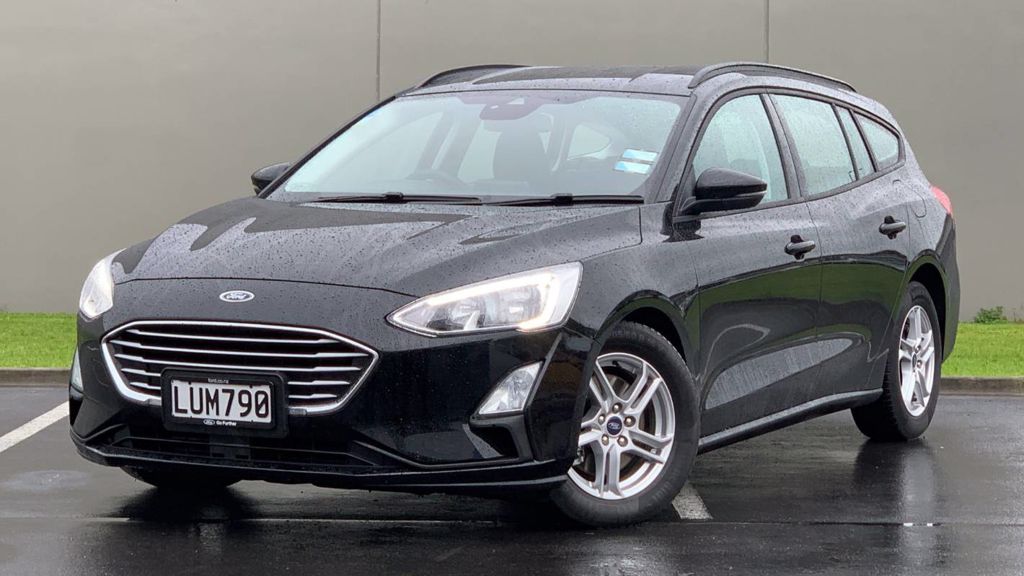 Road test review: Ford Focus Trend wagon
FORD FOCUS TREND WAGON
Base price: $37,990
Powertrain and performance: 2.0-litre turbo-diesel four, 110kW/370Nm, 8-speed automatic, FWD, fuel economy 4.4L/100km, 115g/km CO2 (source: Rightcar).
Vital statistics: 4668mm long, 1481mm high, 2700mm wheelbase, luggage capacity 728 litres, 16-inch alloy wheels.
We like: Deeply comfortable, huge amounts of space, good level of equipment.
We don't like: Not as dynamically sharp as the hatch, that damn gear selector dial.
Ford's Focus hatch is a dynamically superb thing that continues the company's tradition of offering exceptionally fine handling vehicles in segments where dynamic excellence isn't always top of the priority list. But the wagon is unashamedly aimed at the fleet market, so does that mean it can bring some driving thrills to a weary photocopier salesman?
So what's new?
While the fact that Ford is offering a wagon version of the new Focus in New Zealand is hardly new, it is somewhat surprising. Why? Because that is a segment that has been particularly hammered by the rise of the SUV, even in the fleet sector, where the small wagon used to be the default choice for a business that wanted space and practicality - two things that SUVs offer as standard.
Ford is offering the sole wagon version of the Focus in its range on a particularly fleet-friendly prospect, however, no doubt hoping to soak up a few hold-out fleets that refuse to make the obvious SUV move, but with enough standard kit to appeal to a tiny amount of private buyers who know that dirty little secret in the motoring world - wagons are just cooler.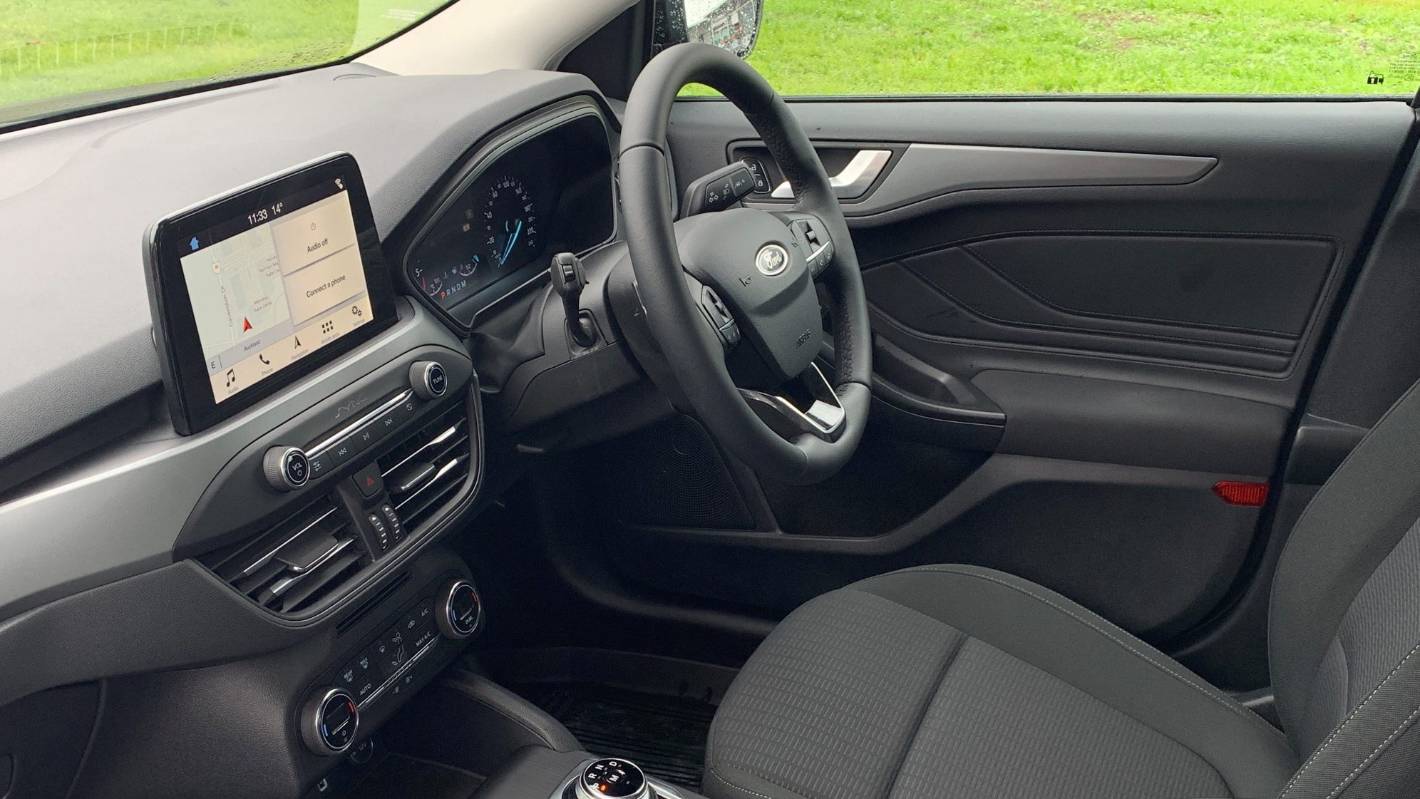 Of course, a wagon version of the ST would be the coolest, but the little black Trend diesel we tested here throws up more than a few delights, particularly in the form of its ride quality.
How does it all come together?
First off; the Focus wagon isn't a secret dynamic delight in the small wagon segment - it is unashamedly focussed (sorry) on comfort, with a surprisingly plush ride that would embarrass a lot of far larger, dramatically more expensive vehicles.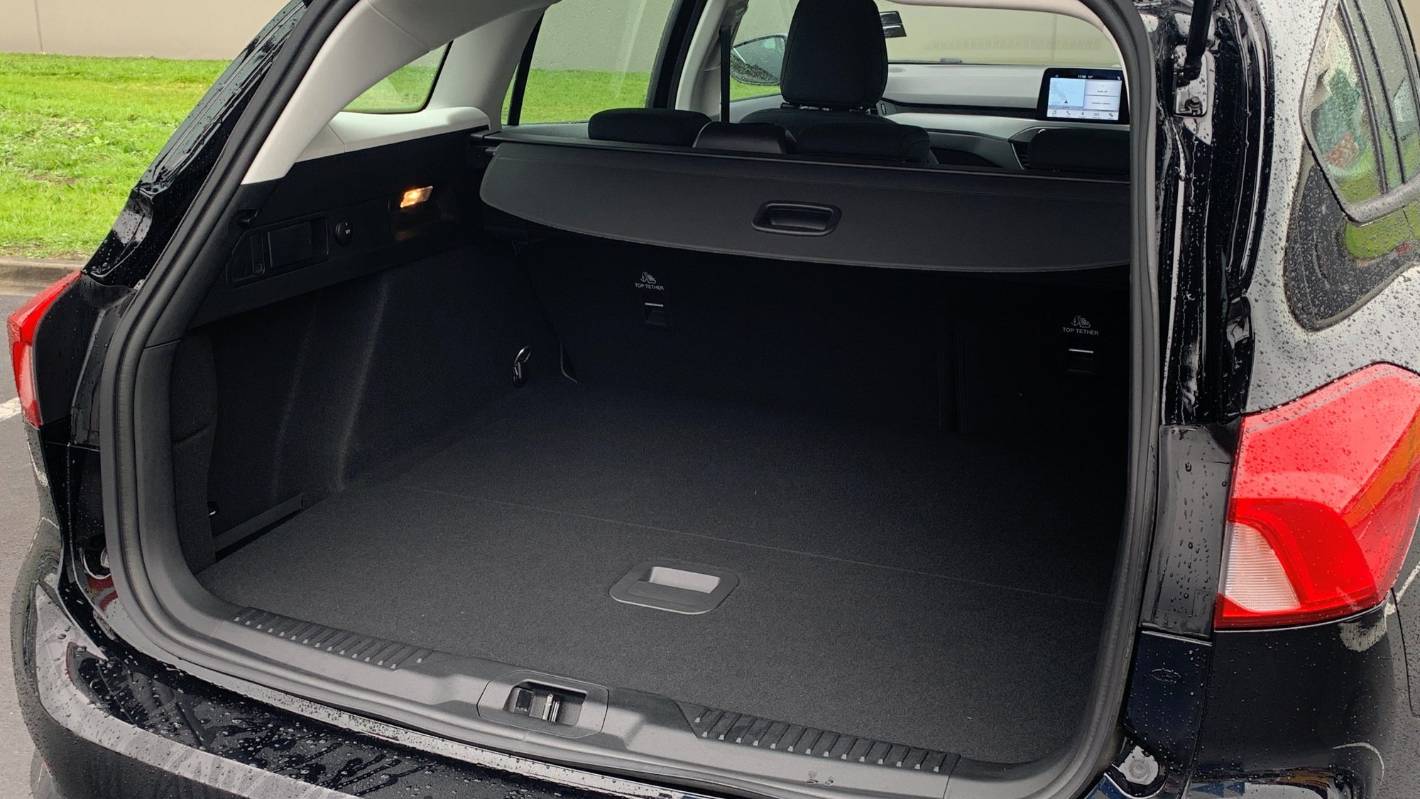 The cosseting ride is complimented by a handling attitude that allows an amount of very well controlled body roll, while still retaining more than a few hints of the hatch's sharp turn-in and steering responses. But push harder and things start to get a touch wallowy and you become increasingly aware of the extra amount of car out the back.
The 2.0-litre diesel engine is a fantastically torquey thing that has a lovely think chunk of that torque spread right across the bottom and middle of its rev range, making it an effortless delight at at both urban and open road cruising speeds, but it does run out of breath up high in the revs, or right about where you decide the whole "pushing on" thing isn't really worth it anyway.
So the Focus wagon doesn't offer any particular back road thrills, but that doesn't matter - what does matter is that it is superbly comfortable, spacious and almost frighteningly economical small wagon that packs a surprising amount of the latest tech and driver assists into its relatively modest asking price. It is also the only way you can buy a Focus diesel in New Zealand, as the hatch range is petrol-only.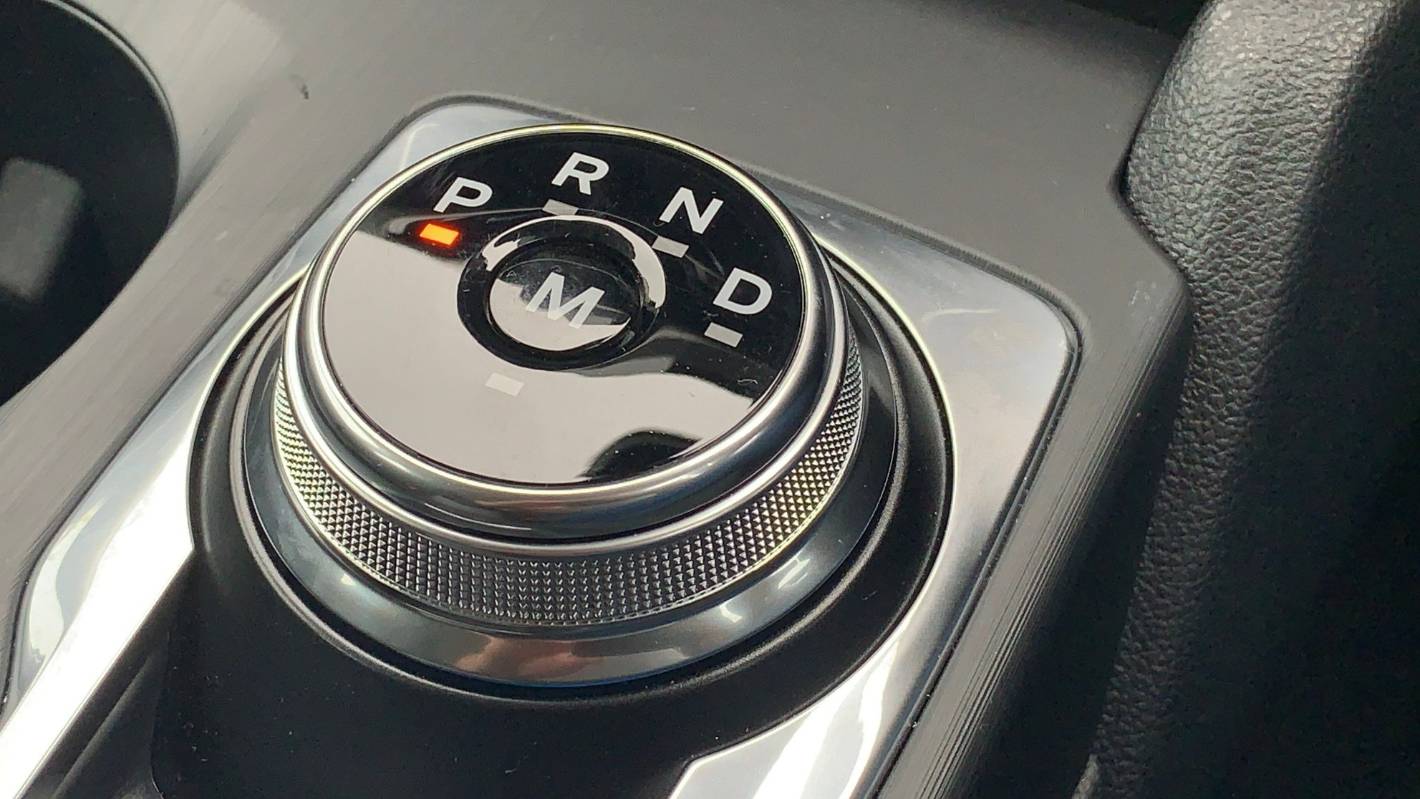 Downsides are few, but the most grating one is a common annoyance in modern Fords - that fiddly and thoroughly irritating rotary dial gear selector. Sure, the automatic 'return to park' feature that drops the transmission into park when you simply turn the car off is nice, but the twiddly inaccuracy when you want to do something simple, like going from first to reverse and back again (say, during a three point turn) is infuriating.
Any other cars I should consider?
That is where pickings get slim.
As far as small diesel wagons go, there is only one other on the New Zealand market; the Hyundai i30. With broadly similar equipment levels to the Ford, the i30 lands with slightly less power, and more expensive at $41,990.
Other than that, Toyota still offers the ancient Yaris-based petrol-only Corolla wagon for about $10K less and Holden still technically sells a petrol Astra wagon too.

Damien O'Carroll - STUFF
https://www.stuff.co.nz/motoring/115731433/road-test-review-ford-focus-trend-wagon
News