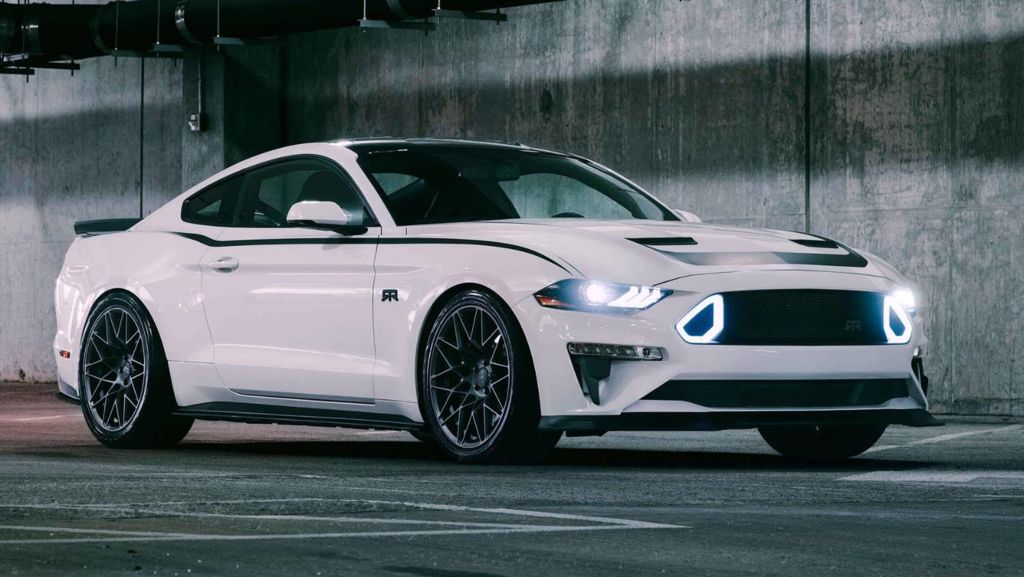 A Mustang tailored by an American skid king and a pair of hot hatches out of Europe are at the forefront of Ford's local performance play.
Ford New Zealand has revealed it will sell an $89,990 RTR Mustang as a 'surprise' aside to releasing prices for the Fiesta ST and Focus ST hot hatches that will be available from early next year for $35,490 and $58,990 respectively in five-door formats.
RTR – for 'Ready to Rock' - started in 2009 and is the business of Vaughn Gittin Junior, one of drifting's most recognisable international stars. Ford NZ aims to sell 25 Spec 1 examples, based on the V8 GT coupe.
The RTR chimes into MY20 Mustang upgrades that will include an updated four-cylinder edition. Grandly named the High Performance, this has the same engine as the Focus ST, but producing 236kW and 448Nm – gains of 12kW and 7Nm over the current EcoBoost.
READ MORE:
* 2019 Ford Endura ST-Line Review!
* Meet the Focus Active!
* Ford confirms local pricing for the 2020 Focus ST
Mustang volume was always expected to slip and at the moment monthly counts are "up and down." But it's still a segment leader, holds good residual value and has a core fanbase.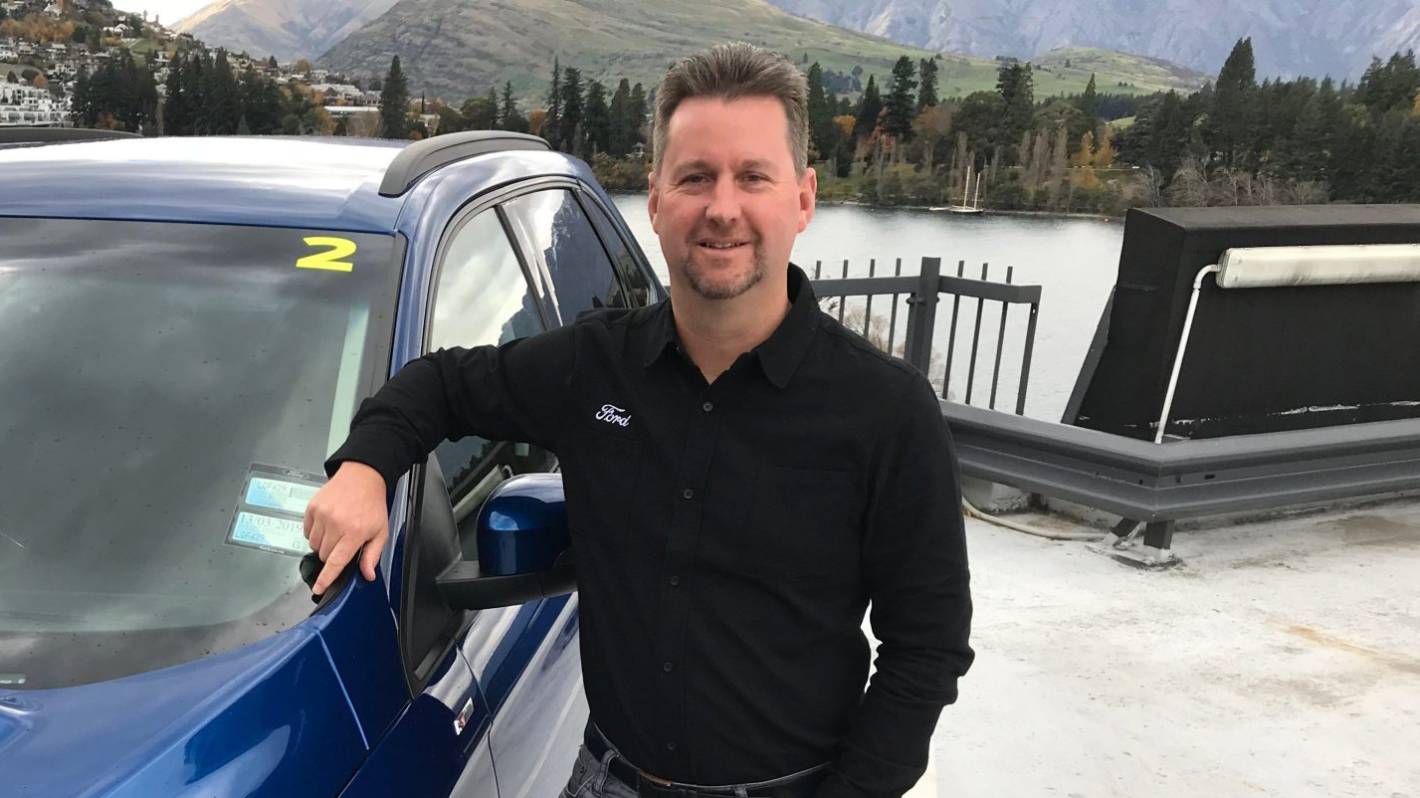 The Gittin-prepped model costs $9,000 more than the donor GT and could prove to be as highly-prized as the only previous limited edition, the $93,490 Bullitt that was restricted to 50 units here and sold out quickly.
RTR is also in the under-bonnet performance enhancement business, but not for the Spec 1 pack, which is otherwise only available as a dealer-installed extra in North America.
The pack brings on some visuals reminiscent of RTR's even more intense US racing scene cars which develop up to 745kW/1000bhp and have such a huge fan following they are represented in Forza video games.
The key additions include 19-inch wheels with staggered-width tyres that are wider in the rear, a new grille with accent lighting, black stripes for the bonnet and side of the car, and an extra flap for the rear spoiler. There are also RTR badges throughout, such as on the floor mats, gearshifter and windshield header, along with RTR puddle lamps that project onto the ground. The NZ formula stops short of including a suspension upgrade offered Stateside.
Each of the RTR cars also get a dash plaque denoting it as a special-edition model. All of the accessories are added in NZ and are covered by a Ford factory warranty.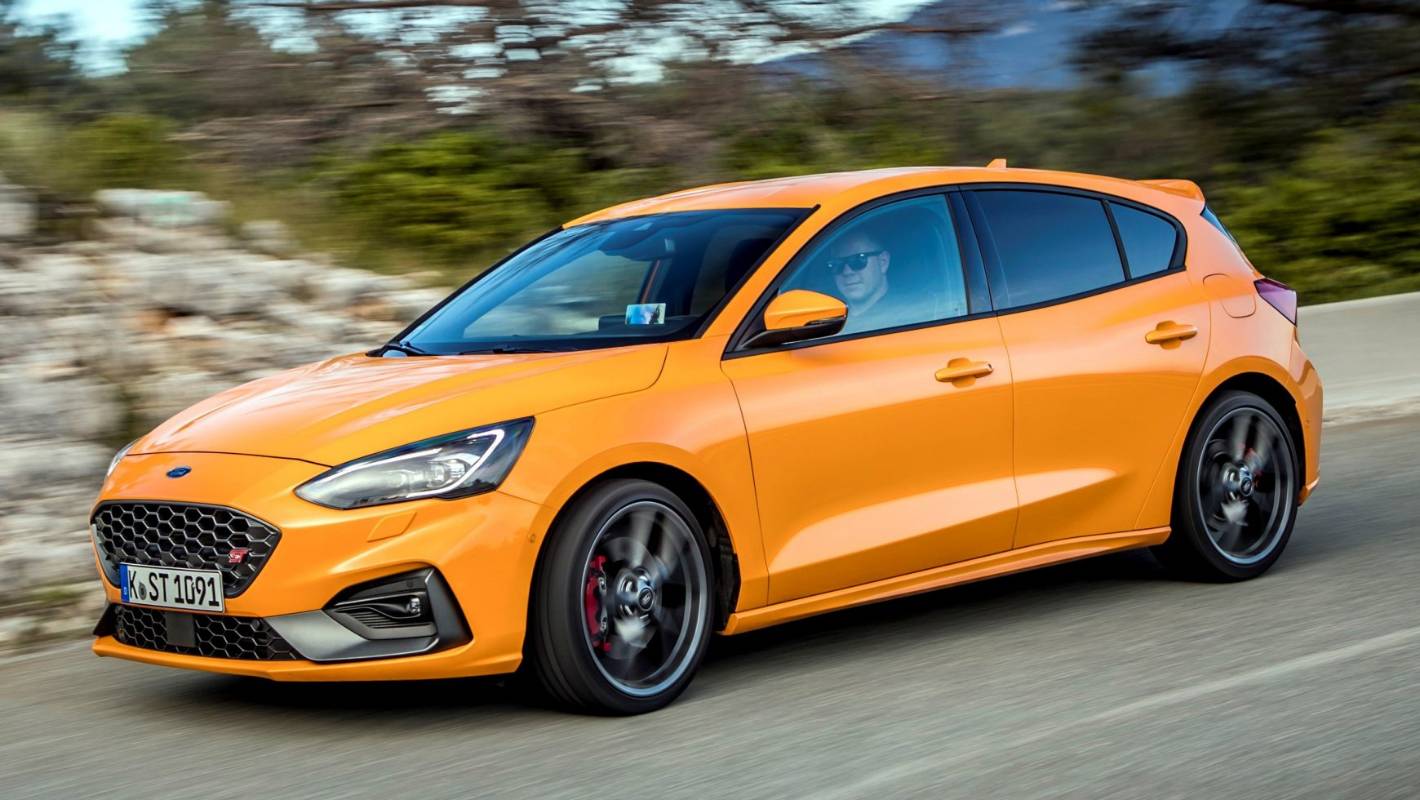 Ford New Zealand managing director Simon Rutherford expects hot interest in this model as well as in the ST cars, particularly the Focus which, for the first time, is available as an automatic.
Mustang volume this year is expected to hit 300 units – about one third its first year tally – but Rutherford points out it remains a segment leader and says having special editions keeps it in the spotlight.
He holds similar confidence in respect to hot hatches, saying buyers of these types are enthusiasts resistant to joining the general consumer swing toward sports utilities.
"It's not a massive segment but people still want a more 'personalised' vehicle and these cars fit that bill."
The Focus not only has more power – 206kW and 420Nm, a 22kW/60Nm lift over its predecessor – but also now gets a seven-speed dual clutch transmission, matching the Volkswagen Golf GTI and the newly-released Renault Megane RS, which should provide a sales lift.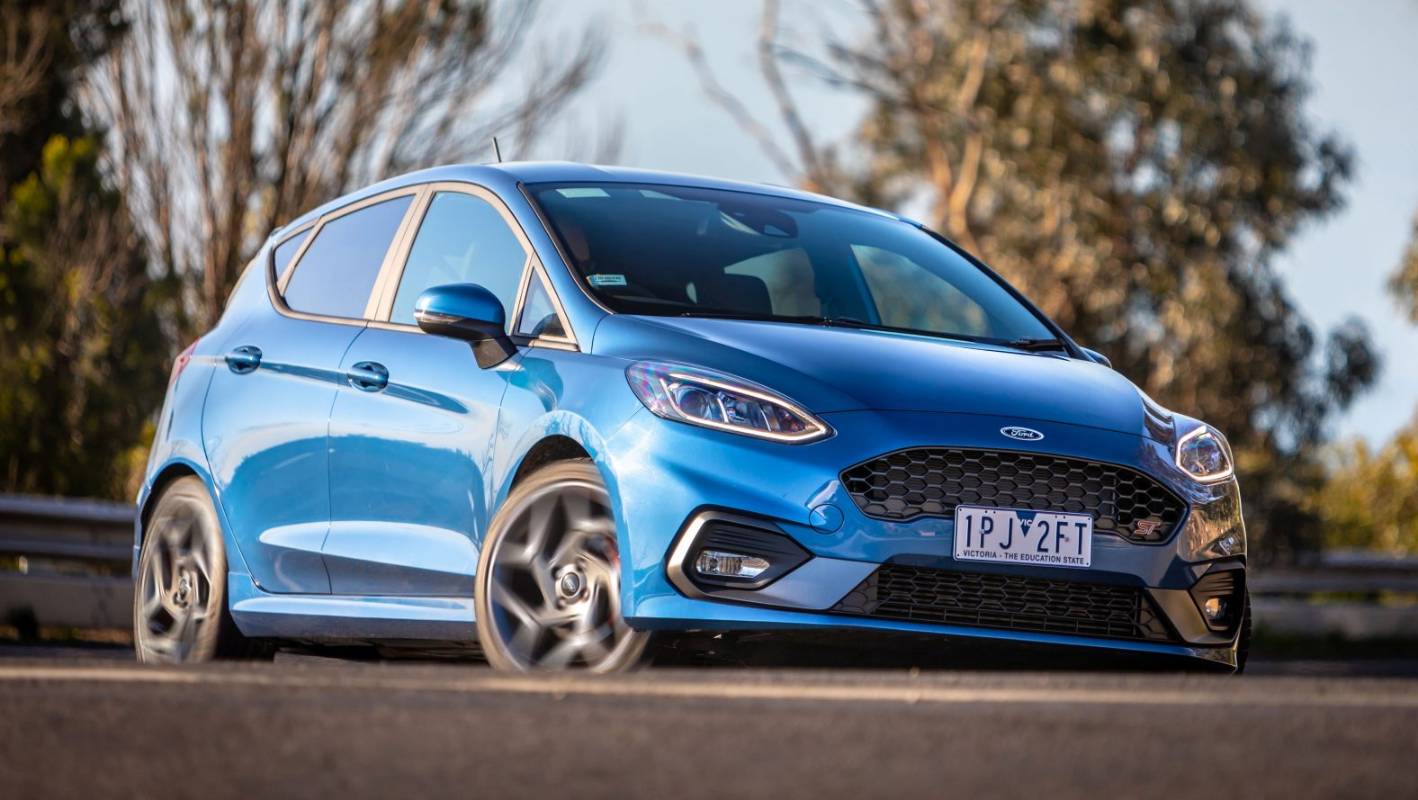 Now sporting a three-cylinder engine with 147kW of power and 390Nm of torque, the Fiesta ST will only be available with a manual transmission, with no likelihood of an automatic.
"Yes, it's in more of a niche, more of a car for a certain kind of enthusiast, so we'll be bringing it in on customer-order basis.
"Volume-wise we don't expect to be selling more than 50 Fiesta ST (per annum)."
Yet it's still worth having, he says, citing how well VW Polo GTI goes in that sector. "There's been interest already, mainly from existing owners yes, but they are already placing orders."
As for Focus? "It's a bit of an unknown. I think it would be realistic to expect 100 to 150. We'll see."
The ST variants both come out of Germany. The Focus lays down its grunt through a limited-slip differential to the front wheels and has launch control, a shift light and Slippery, Normal, Sport and Track driving modes. It rides on the C2 platform and features fully-independent rear suspension with adaptive dampers,
Equipment on the Focus ST includes 19-inch alloy wheels with Michelin Pilot Sports, 330mm front and 302mm rear discs, heated front Recaro sports seats, aluminium pedals, flat-bottom steering wheel, 8.0-inch infotainment with Apple CarPlay and Android Auto, 10-speaker B&O sound system, wireless phone charging pad, keyless entry and push-button ignition and dual-zone climate control.
The Fiesta also has selectable Drive Modes, and Performance Pack with Quaife limited slip differential, launch control and Ford-patented force vectoring springs "for sharper turn-in, responsiveness and engagement." It also rides on Michelin Pilots, fitted to 18-inch rims.
Richard Bosselman - Stuff
https://www.stuff.co.nz/motoring/115844837/ford-nz-is-ready-to-rock#comments
News