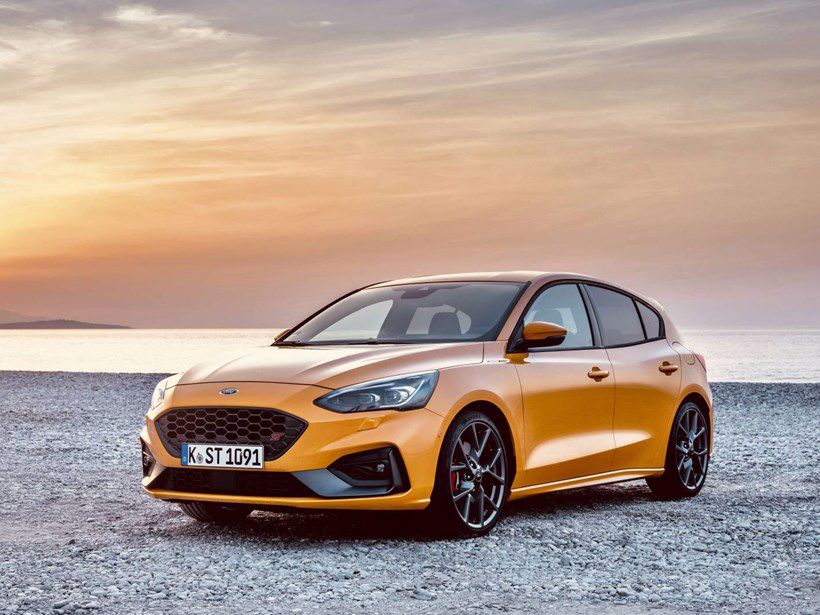 Road test review: Ford Focus ST
FORD FOCUS ST
Base price: $59,490
Powertrain and economy: 2.3-litre turbo-petrol four-cylinder, 206kW/420Nm, 7-speed automatic, FWD, combined economy 8.6L/100km, CO2 198g/km (source: RightCar).
Vital statistics: 4388mm long, 1979mm wide, 1492mm high, 2700mm wheelbase, luggage capacity 273 litres, 19-inch alloy wheels.
We like: Impressively comfortable and refined, ferociously fast, still a bit of a lunatic.
We don't like: Likes a drink when you really start trying, a manual would be great, still not a fan of the rotary dial gear selector.
When Ford confirmed that it would not be building an AWD fire-breathing RS version of the current Focus, it put the performance halo firmly on the ST. But does the FWD car have the ability to live up to that? Well, it's here now, so we find out.
Well, does it?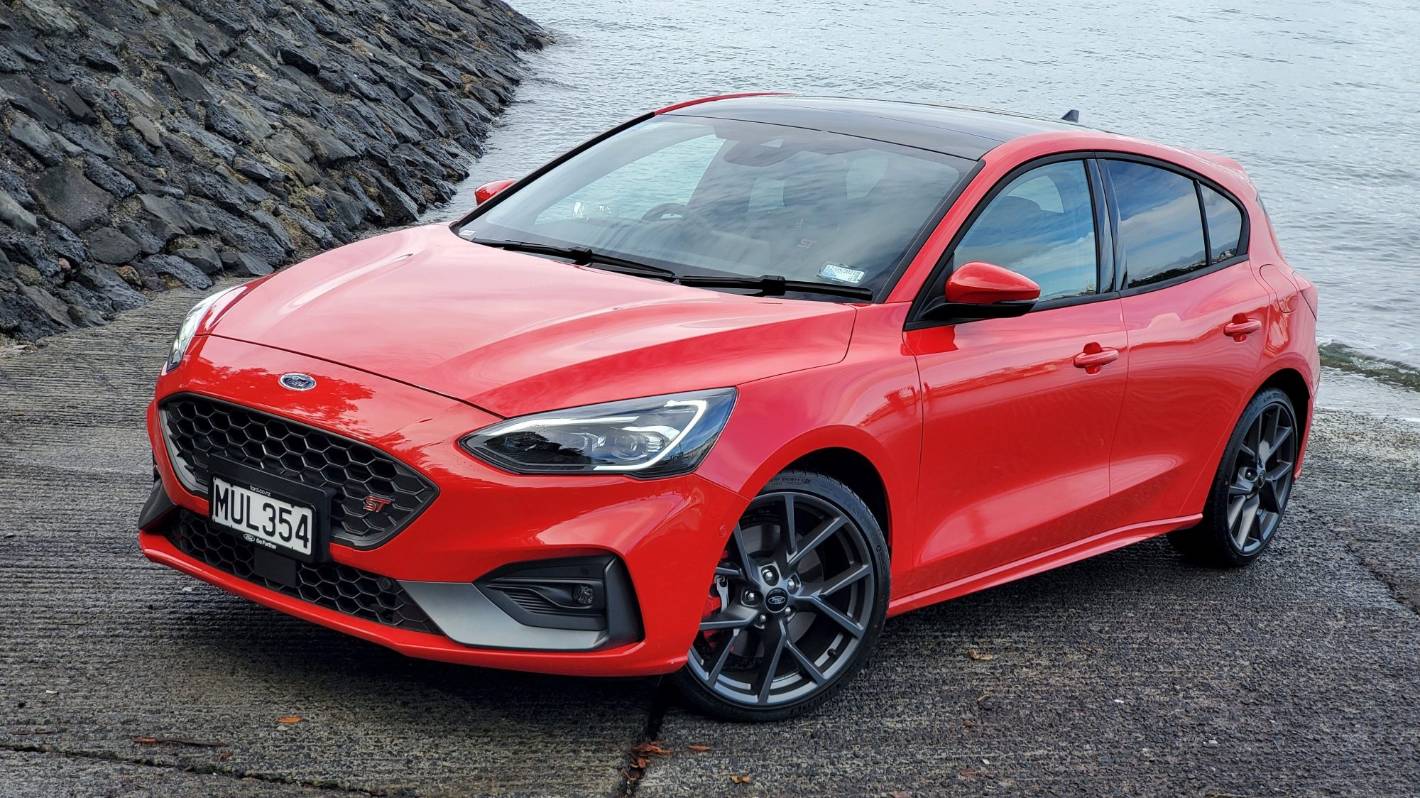 I don't even get to dance around it in an infuriatingly vague fashion just to force you to read the whole article to find out, huh?
Fair enough - the short answer is, yes, the ST certainly does live up to the mantle of performance king of the Focus range, but it certainly isn't a direct replacement for the RS. Or even the last ST for that matter.
Where the RS was a raucous, hard-riding car that would sooner punch you in the throat than be a daily driver and the last ST was a torque-steering lunatic that tried to be more civilised, but just ended up being sillier (in a very good way though), the new ST channels a lot of the irreverent hilarity of those two hooligans into a far more mature and civilised package.
'Mature and civilised'? So they've effectively neutered it you mean?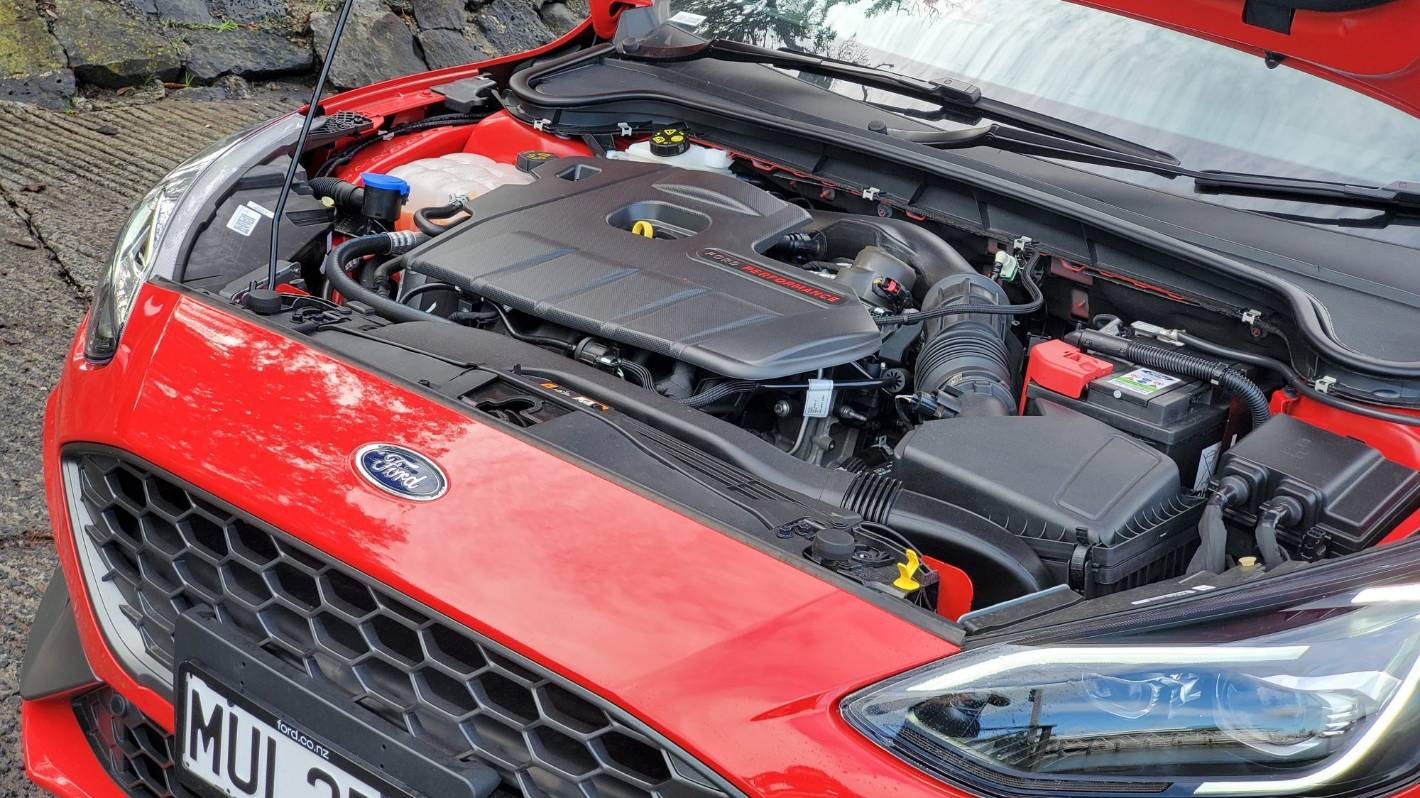 Not at all. While it may be easy to mistake making something far more accessible to more people with neutering, that really isn't the case. Particularly in the case of modern hot hatches.
Much like the Renault Megane RS, the latest Focus ST has come over all grown-up and far more usable, but - also like the Renault - it remains a ferociously fast car that is delightfully sharp, responsive and satisfying to drive.
It's just that it also happens to be something that you can happily potter around town in on your daily commute and never feel like someone has been punching you in your kidneys on the way to work.
And, besides, can you really claim that something that essentially packs the engine from the last RS to be 'neutered'?
Sure, it doesn't spit out the RS's frankly mad 257kW of power (it is FWD after all), but 206kW is plenty to try and funnel through the front wheels...
Does that mean it is every bit as much of a torque-steering lunatic as the last one?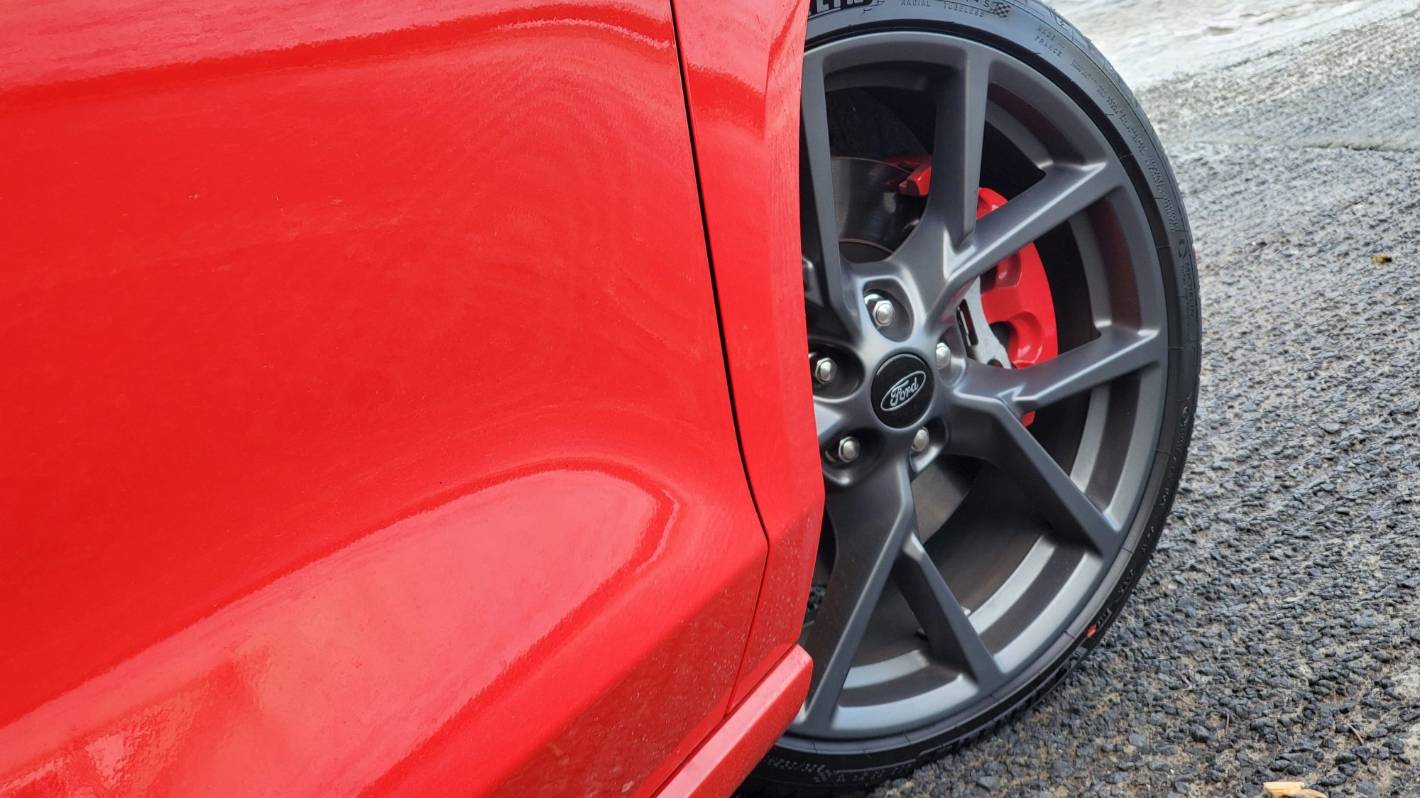 Actually, no it doesn't.
At the launch of the ST, Ford Performance Europe manager Stefan Muenzinger made much of the fact that it packed a trick electronically controlled mechanical front differential that he described as the "most expensive and most advanced limited slip device you can do."
He even went so far as to claim that it was every bit as quick as an AWD car in the dry, saying "in dry conditions, you would be surprised by the amount of traction you get via the e-diff, and the tuning with it and the tyres. It's quite amazing actually."
So is he right? Well, yes and no.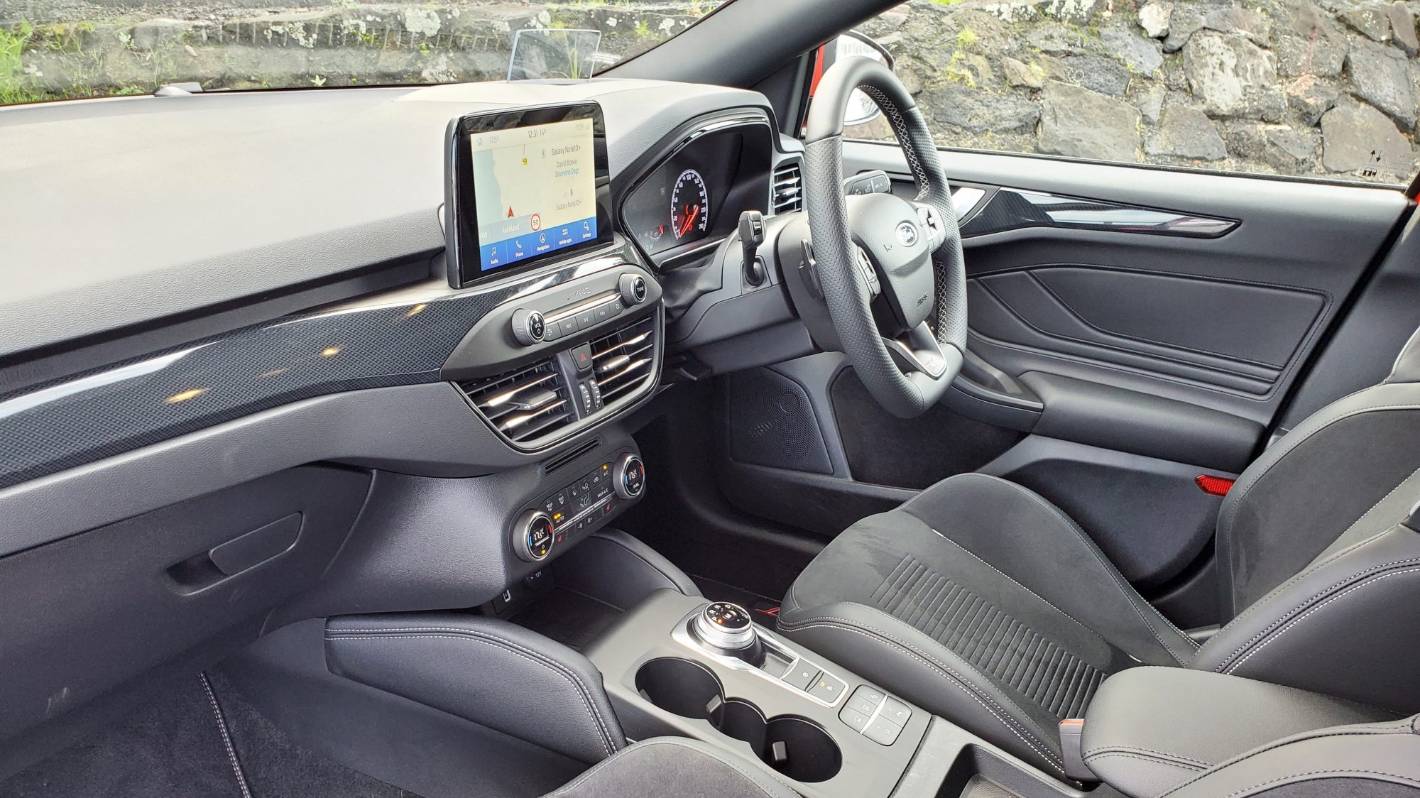 It certainly is still something of a handful in wet conditions, particularly under large throttle applications at low speeds - the power does its best to wrestle control of the front wheels away from you and the ST bucks and skips around scrabbling desperately for grip.
It even does it in the dry to a degree, just nowhere near as aggressively as the last car and you have to bear in mind that the last ST only had to try and push 184kW through the front wheels.
While the clever front diff certainly doesn't have the almost supernatural ability to tame the power that something like the sadly neglected and forgotten Holden Astra VXR had, once you gather pace and start powering out of corners it becomes rather impressive in its ability to tame corruption in the wet.
In the dry it is superb - at lower speeds there is still a trace of the last ST's belligerent torque-steer, but its never enough to spoil things, just enough to serve as a fun, slightly raw reminder that you are driving a seriously powerful FWD hot hatch.
So could you actually live with it as a daily driver?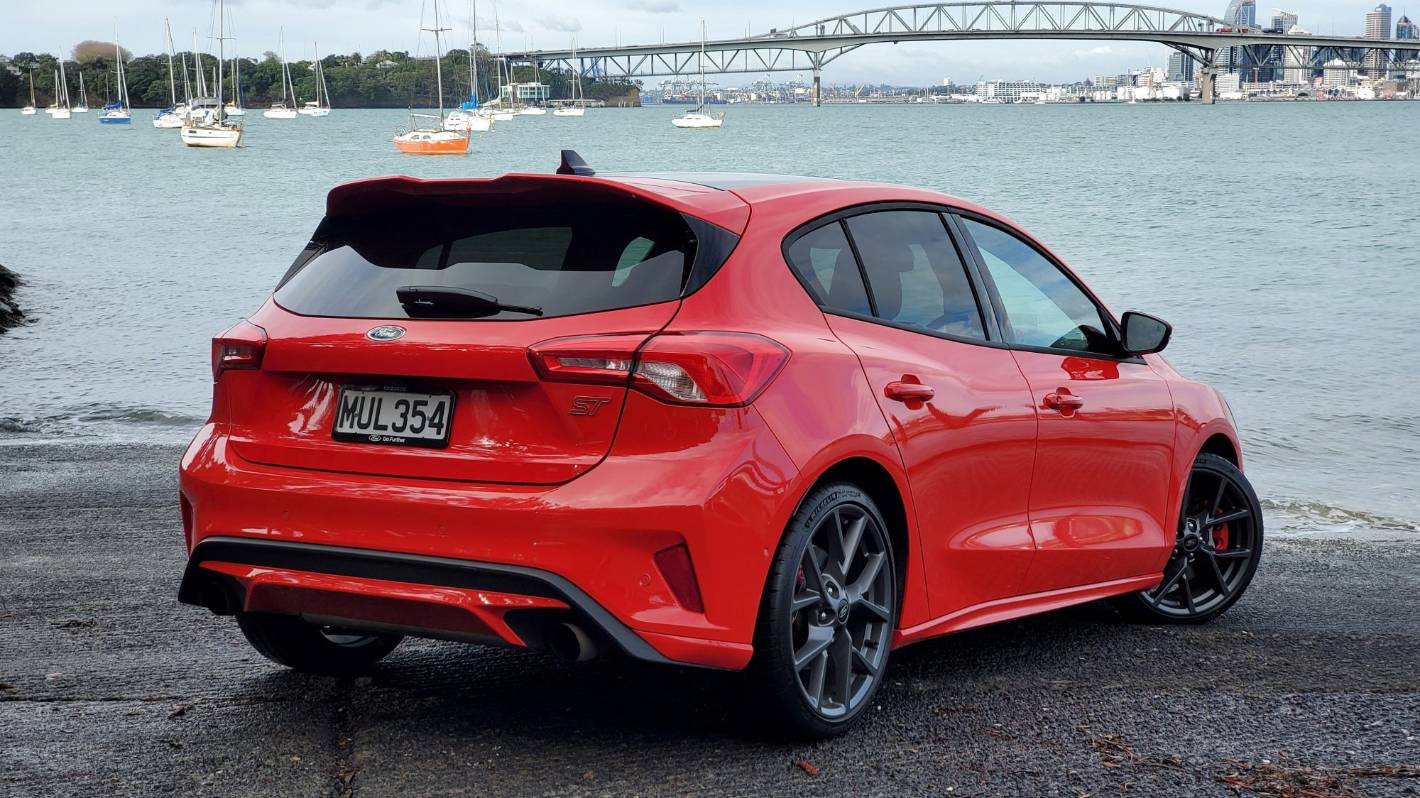 That is the traditional role of the hot hatch - a fast and fun car that can do duty as a daily driver - and cars like the recent Renault Megane RS and, now, this Focus RS have sought to make them even more daily-driver-friendly.
Like the Megane, the Focus ST is available with an automatic transmission for the first time, and while the Megane is available as a five-door for the first time, the ST is only available in that particular body style.
The auto is the only transmission Ford will offer in New Zealand, which is a shame, but then no-one buys manuals here anymore, so it is not surprising. Although offering it as a special-order option would be nice...
Still, the automatic transmission is a truly spectacular thing, with a super-fast DCT-like shift action and a telepathic ability to be in the right gear at the right time for most of the time - downshifts can be a tad sluggish at times and it does betray some very occasional harshness at lower speeds, but the ruthless efficiency of upshifts at speed is a truly wonderful thing.
While you don't get the hoarse barks and pops that the likes VW Golf GTI or Hyundai i30 N emit during shifts, the ST is still an evocative sounding thing, with a feral roar that is unsurprisingly like the last RS and the Mustang 2.3L High Performance that shares a variant of the 2.3-litre turbo unit.
As a complete package the Focus ST does a wonderful job of being both a comfortable and effortless daily-driver and a seriously swift corner carver. While the smaller Fiesta ST may be the purer tool for the enthusiast, the Focus ST's all-round abilities make it something very special indeed.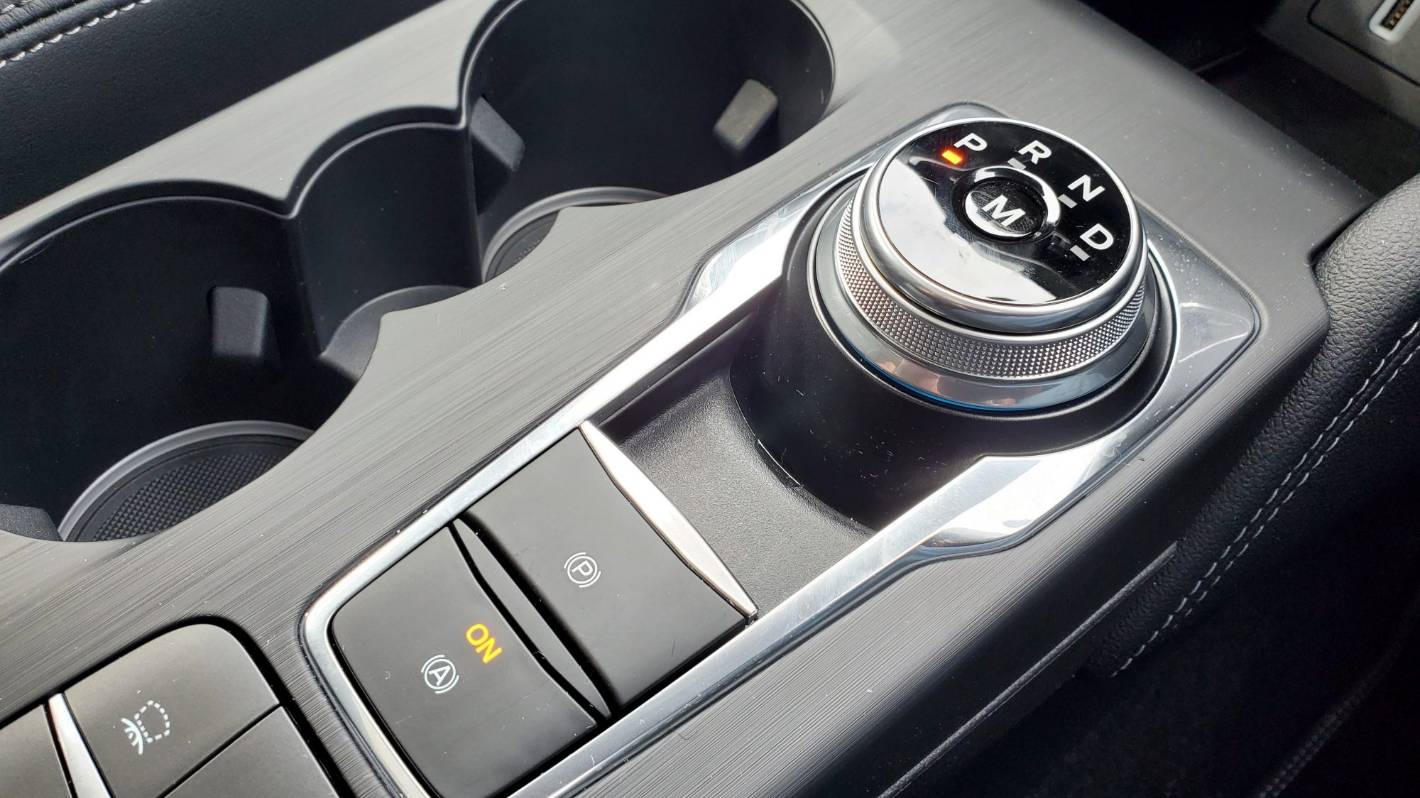 Any other cars I should consider?
There's no shortage of compelling competitors in the hot hatch segment these days, starting with the oldest and most iconic - the Volkswagen Golf GTI.
At $56,990 the GTI is due for replacement soon, but still represents a superbly complete package of thrills and practicality.
Then there's the other seriously quick Euro-hatches from Renault (Megane RS, $59,990 manual and $62,990 auto) and Seat (the $57,900 Leon Cupra), while Japan and Korea also get into the game with the superbly quick and more powerful, but visually challenging $59,990 Honda Civic Type R and the thoroughly superb $54,990 Hyundai i30 N.
News