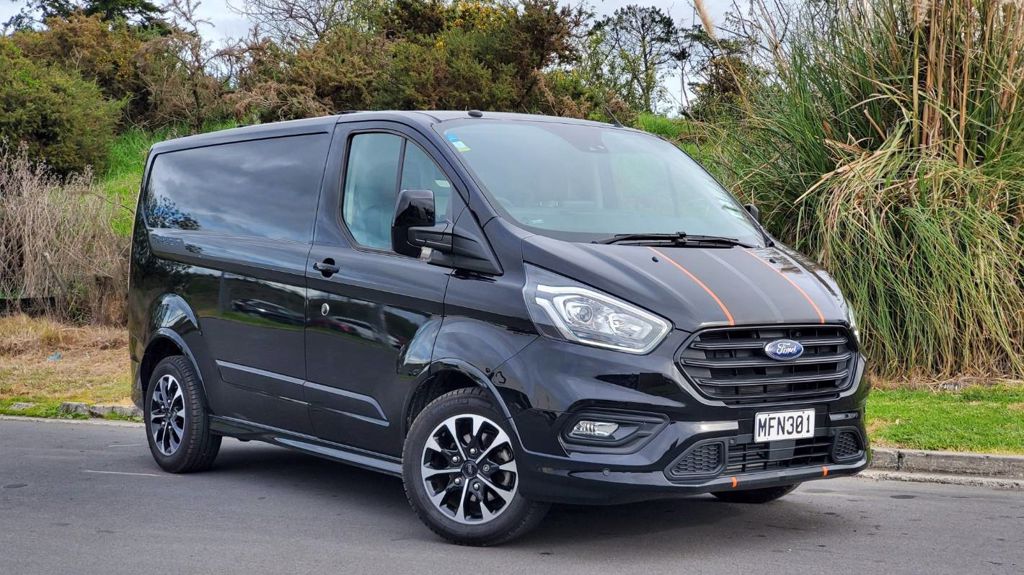 Sunday Drive: Ford Transit Custom Sport
FORD TRANSIT CUSTOM SPORT
Base price: $59,990
Powertrain and economy: 2.0-litre turbo-diesel four-cylinder, 136kW/415Nm, 6-speed automatic, FWD, combined economy 7.2L/100km, CO2 188g/km (source: RightCar).
Vital statistics: 4973mm long, 1986mm wide, 1347mm high, 2933mm wheelbase, cargo capacity 5.95 cu.m, 17-inch alloy wheels.
We like: Brilliant engine, slick transmission, comfortable and well-equipped, it's a sports van!
We don't like: Infotainment touchscreen is clunky, what the hell is a sports van?
Somewhere, someone in Ford's commercial division is having a great time coming up with weird concepts that seem to stick.
The Ranger Raptor, for example, is just a massive toy. With a reduced payload and towing capacity, it is arguably less of a workhorse and more of a dedicated plaything. And one hell of a plaything it is too.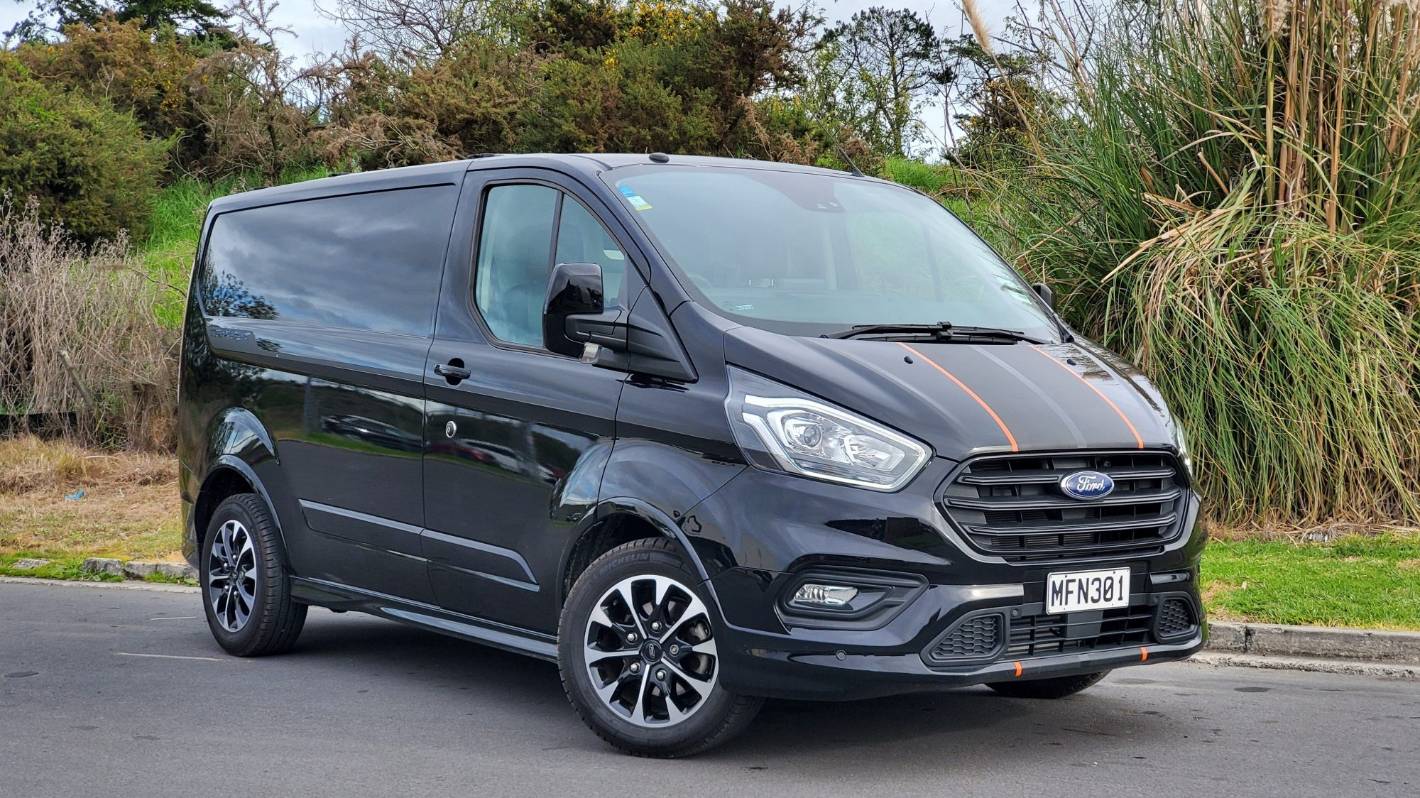 More recently the concept has weirdly been expanded to the Transit range in Europe. Yes, really. They don't get the full Fox Racing shocks treatment, but both the Transit Trail and smaller Transit Custom Trail get a limited-slip diff, jacked-up suspension, chunky tyres and a Raptor-style grille, because, why not?
But that isn't Ford's first crack at doing something weird and seemingly out-of-place with the Transit and while we sadly won't be seeing the Raptor-ised Transit here, there is an entry lurking in Ford's local van line-up that is as baffling as it is good – the Transit Custom Sport.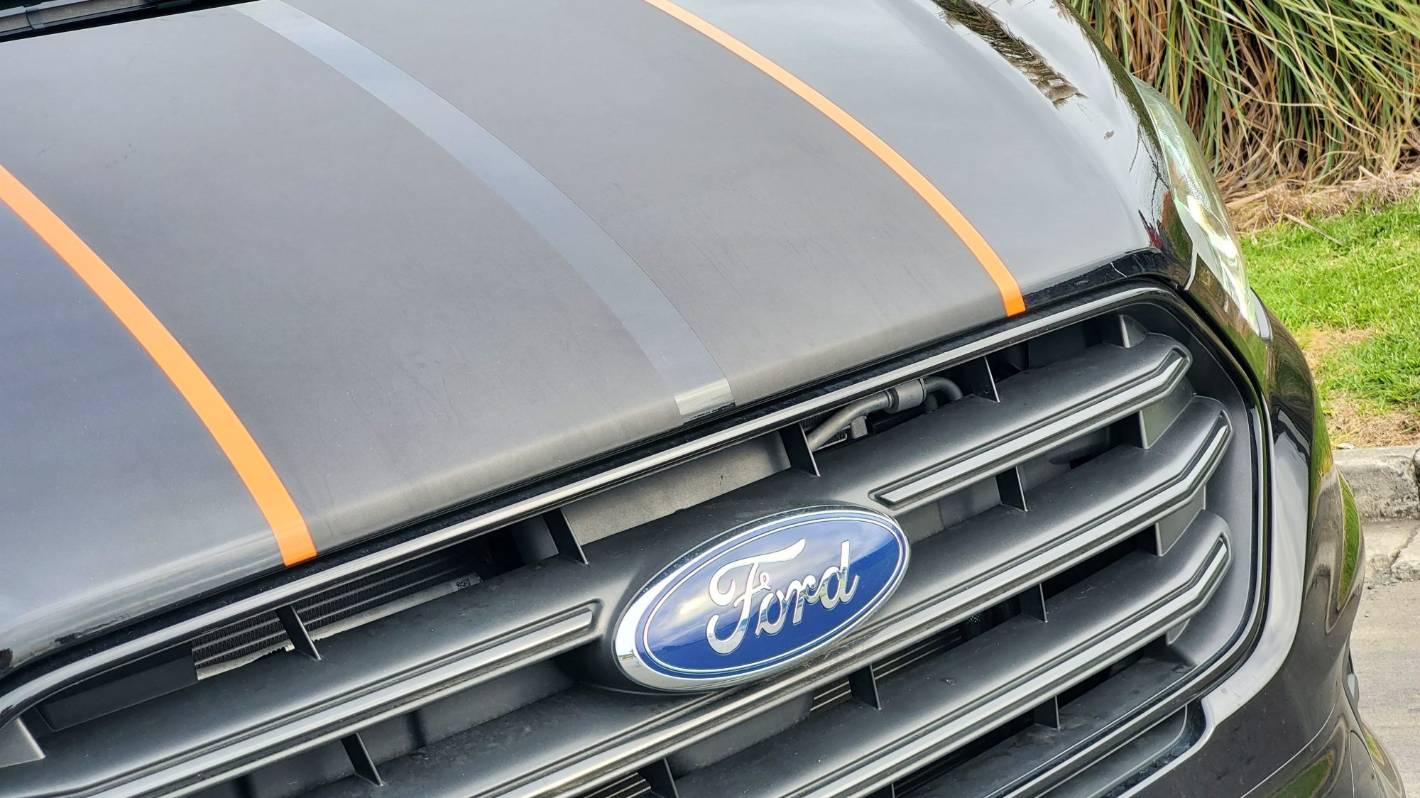 Yep, that's right – sport. A sports van. And, yes, it is as hard to get your head around in the metal as its name is on paper – literally nothing about the existence of a "Sport" version of the Transit Custom van makes much sense, but that doesn't stop it from being a truly excellent thing.
Yes, a van with racing stripes, alloys and leather seats would seem to be largely pointless, but the style with which the Transit Custom Sport pulls off that pointlessness is striking– it is brilliantly comfortable and impressively well-equipped, while also being surprisingly quick as well.
That's because this is no cheap cosmetic-only "Sport" special, with just some racy stickers, fancy alloy wheels and slick leather seats to spice things up – nope, Ford does actually give us more power here.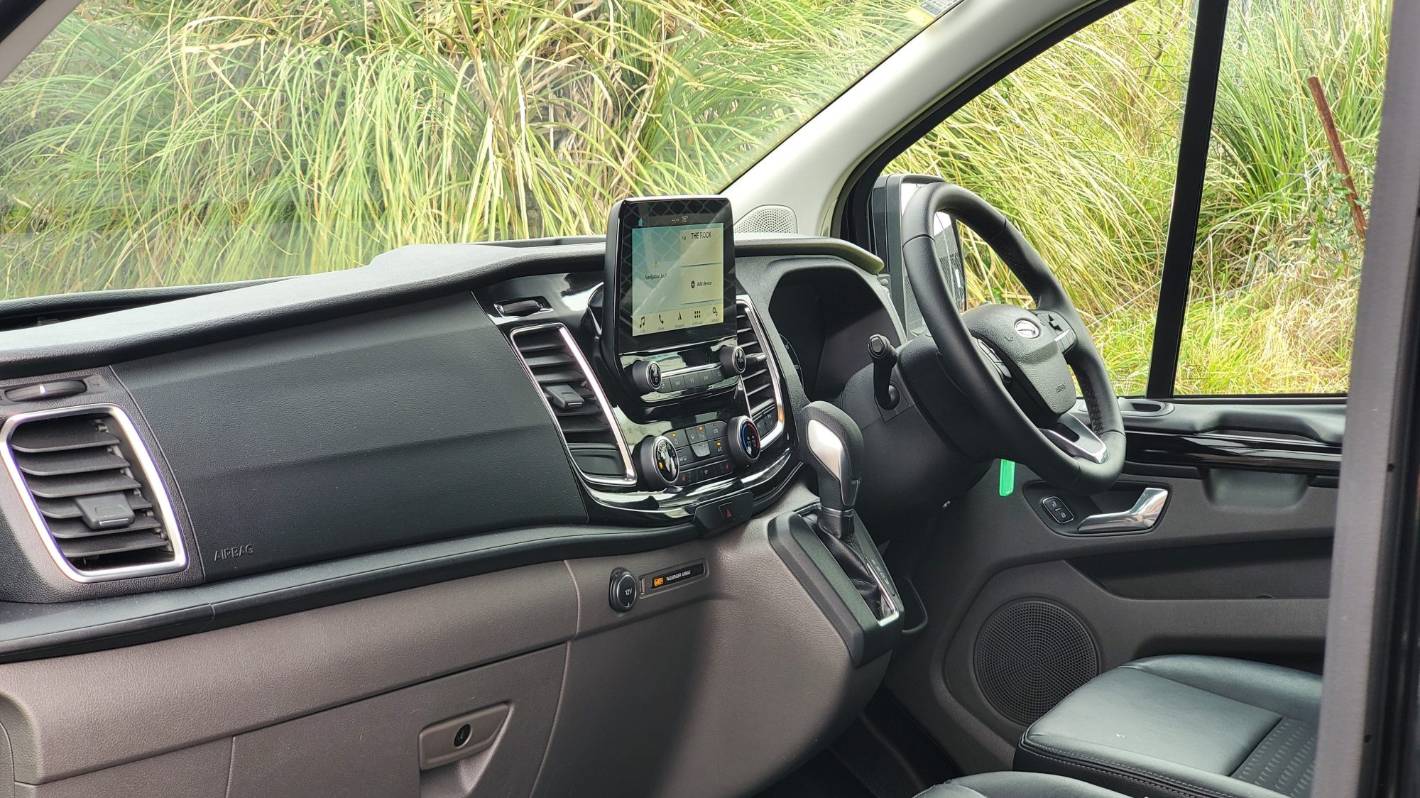 While the Transit Custom Sport packs the same engine as the rest of the Transit Custom range – a single turbo version of the 2.0-litre biturbo diesel four found in the Ranger FX4, Wildtrak and Raptor – it actually gets a power bump befitting its "Sport" handle, with 136kW of power and a beefy 415Nm of torque, up from the standard Transit Custom's already solid 125kW/405Nm.
The engine is hooked up to Ford's excellent six-speed automatic transmission, which is a slick operator that is particularly well-paired to the turbo-diesel's torque.
The Custom Sport belts off the line, easily chirping its tyres if you aren't gentle, and surges forward effortlessly on the fat wave of torque. It does have a tendency to run out of breath higher up in the revs, but the auto-box is so well-matched to that torque curve that it is easy to keep the grunt where it is needed.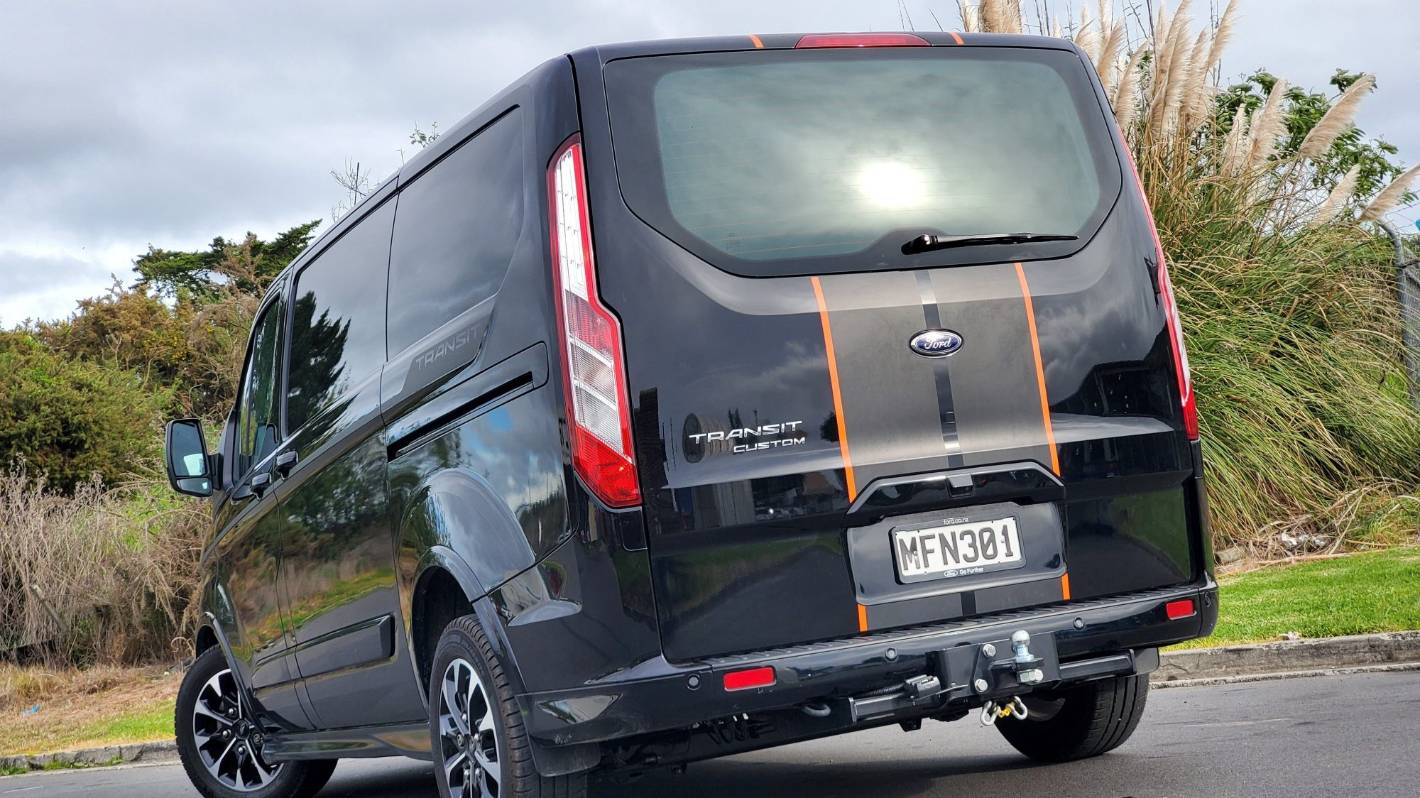 Ride quality is impressive too, with only a slight tendency for the rear to get brittle over the worst surfaces, which is par for the course with an unladen van.
This makes the Custom Sport an effortlessly easy thing to live with in an urban environment, while its relatively compact size means parking is never really an issue either.
The most obvious differences between the Transit Custom Sport and a more utilitarian Transit Custom are those brilliantly bold Cobra-style twin stripes (sadly you can't get a blue/white combo though...) and the smart 17-inch alloy wheels, but it also nabs LED DRLs, bi-xenon HID headlights with a cornering function and a subtle body kit.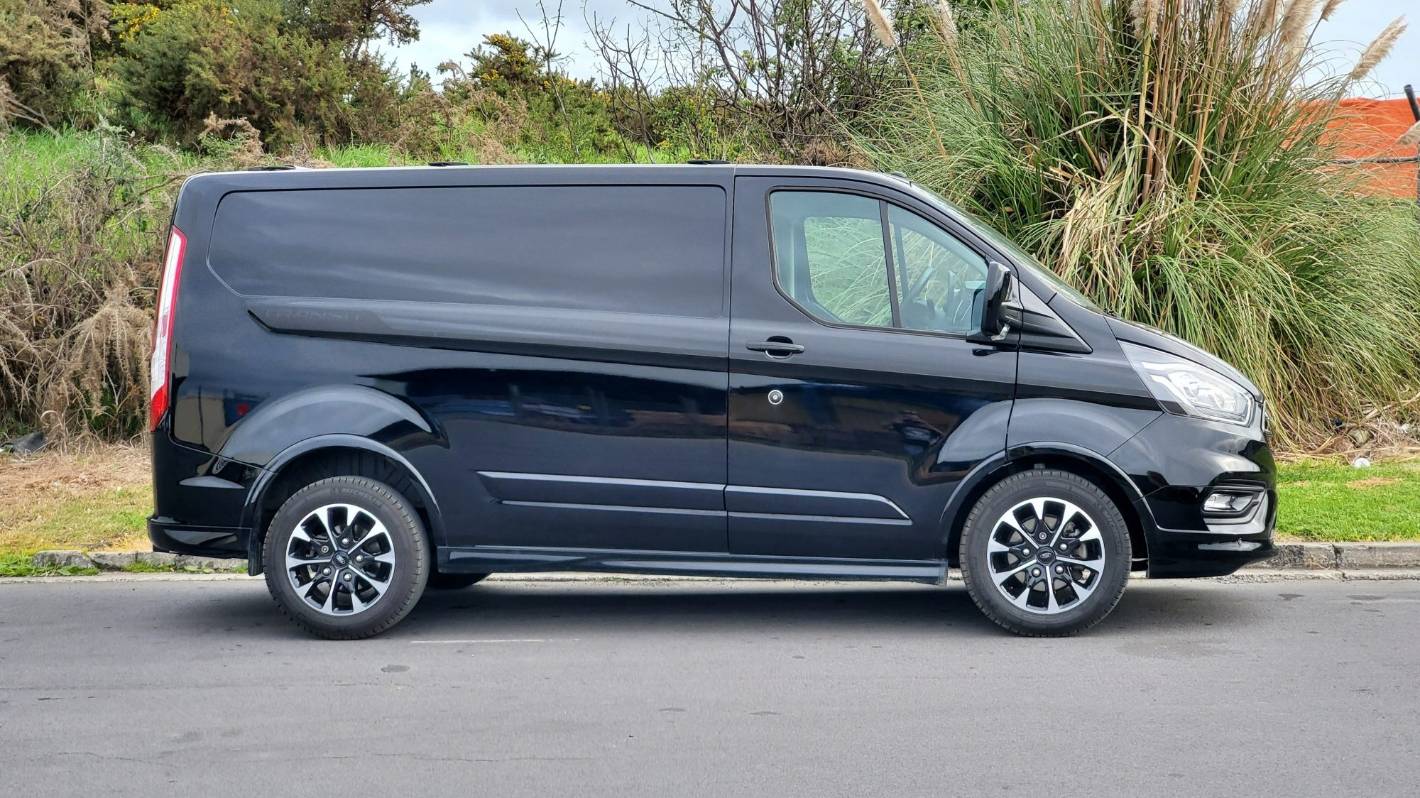 On the inside, it scores electrically adjustable partial leather heated seats on top of the standard Transit Custom's already impressive list of features like Ford's Sync 3 touchscreen infotainment system with embedded sat-nav, and a full suite of safety and driver assists including adaptive cruise control, blind-spot monitoring, rear cross-traffic alert, lane departure warning, adaptive load control, roll stability control, speed limit sign recognition and trailer hitch assist.
So who exactly is the Transit Custom Sport aimed at? I have no idea. But if I were in the market for a new vehicle, it would certainly make it onto my radar. But that just means I am weird.
The idea of a comfortable, well-equipped van that looks cool and is a pleasure to drive would appeal to me, just for the possibilities it could offer. Plus I would get to tell people I drove a sports van.
So if you're just a weirdo like me, or more likely a tradie or small business owner who wants something a bit more interesting and well-equipped, then the Sport variant of the Transit Custom is extraordinarily appealing for a $4k ask over the standard model.
Plus you get to tell people you drive a sports van, which is awesome.
STUFF - Damien O'Carroll
https://www.stuff.co.nz/motoring/122046590/sunday-drive-ford-transit-custom-sport
News