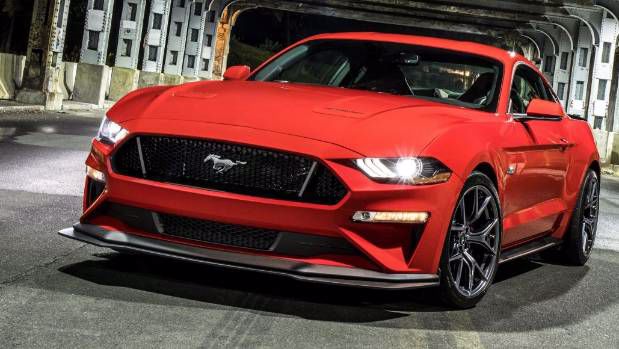 Ford teases fastest ever Mustang GT
Zero to 100kmh in less than 4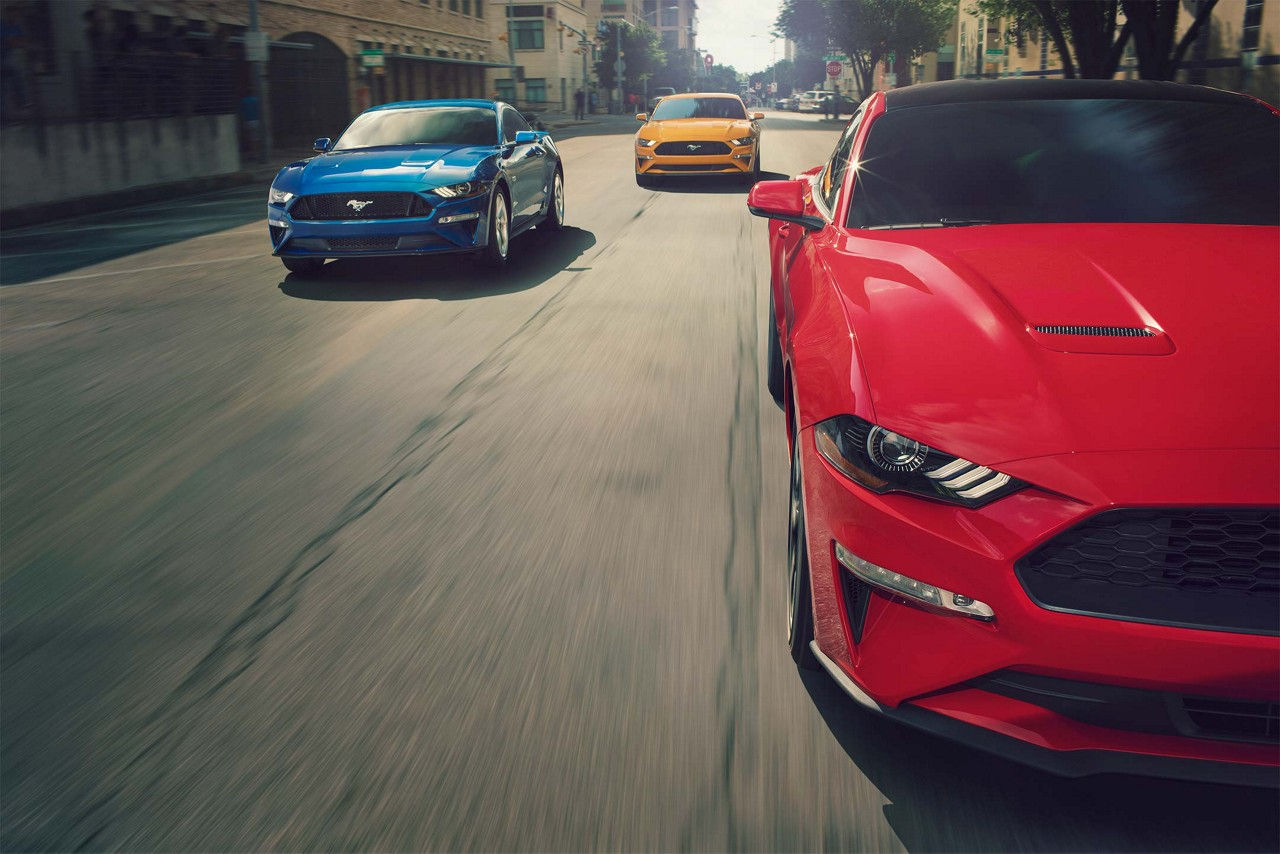 The fastest ever Mustang GT is coming for 2018, thanks to a quick-shifting new transmission and sticky performance tyres.
The 2018 Mustang GT will accelerate from zero to 100kmh in less than 4 seconds, the kind of quickness usually associated with super cars like the Porsche Carrera GTS and all-wheel-drive Jaguar F-type SVR.
The 460-horsepower, 5-litre V8-powered 2018 Mustang is due to hit US dealerships shortly at prices a fraction of the cost of a supercar.
The super-sticky Michelin Pilot Sport 4 S tyres are part of a performance package that also includes Brembo six-piston front brake calipers, a Torsen limited-slip rear differential, heavy duty springs, brake rotors and more.
Michelin PS 4 tyres are usually seen on supercars and have staggered widths - the front tyres are narrower than the rear. An electronic drag mode that eliminates wheelspin and manages engine rpm is also part of the package that lets the GT hit 100kmh in less than 4 seconds.
Jamie Cullen, Ford supervisor for vehicle dynamics development, led road test efforts to ensure the car delivers ultra-responsive steering, braking and handling performance.
"It will just beg you to go faster," said Cullen. "The car has lightning-quick response and never gives up grip."
Michelin and Ford developed the tyre's materials and tread patterns specifically for the Mustang. Like most high-performance summer tyres, they're not for year-round use. Ford does not recommend using them when the temperature falls below 7 degrees Celsius.
The Pilot 4 S tyres will also be available on the 526-horsepower Mustang GT350, which uses a unique flat-plane crank 5.2-litre V8. Despite being more powerful and offering the Michelin tyres, the GT350 will not be faster than the GT to 100kmh. That's thanks to the 10-speed automatic transmission, which is faster and more efficient than the GT350's six-speed manual.
The Mustang, Chevrolet Camaro and Dodge Challenger are locked in a performance battle unlike anything since the 1960s height of muscle car mania. The 840-horsepower Dodge Demon has bragging rights for absolute power and acceleration, while the Mustang and Camaro slug it out over the best combination of acceleration and handling.
-Detroit Free Press via Stuff.co.nz
News