Five reasons the new Ford Mustang smashes the old one
Yesterday Driven were invited out to have a cheeky play in the new 2018 Ford Mustang GT.
Sure, when you boil it down this is basically a mid-life refresh ... but the amount of tweaking Ford have performed is very impressive. Whether the new styling is your cup of tea or not, it's hard to deny that the rest of the proverbial pony car's package is now truly bang up to date.
Want proof? Here's five reasons.
Safety tech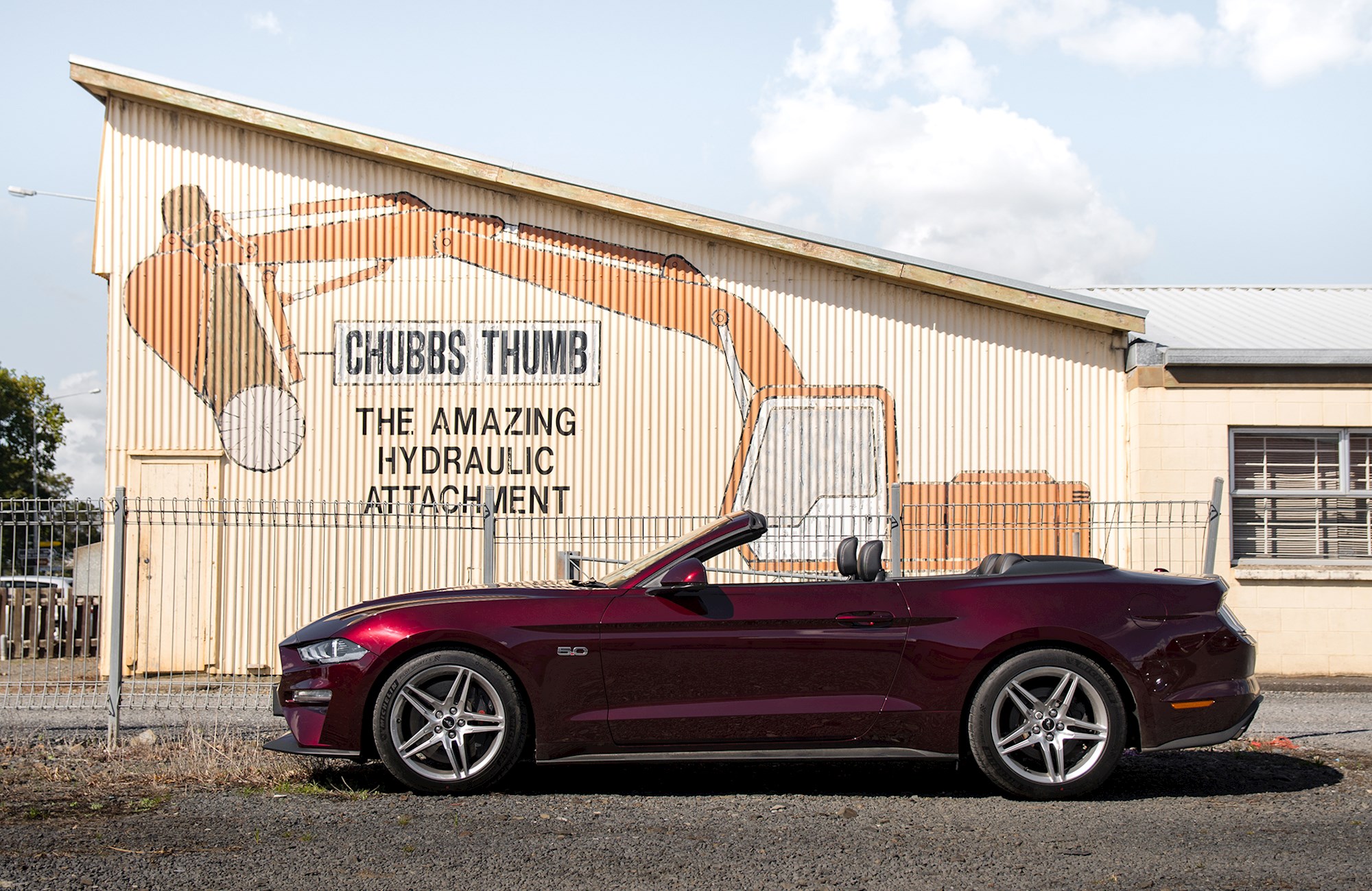 Scroll through the new Mustang's spec sheet and you'll find all sorts of weird acronyms. And unsurprisingly most of them relate to safety tech.
Standard, the new Mustang comes with Electronic Brakeforce Distribution (EBD), Emergency Brake Assist (EBA), Lane Departure Warning (that one... doesn't get shortened), and adaptive cruise control.
Some of this undoubtedly comes as a reaction to the outgoing Mustang's dismal two-star ANCAP and NCAP safety ratings. The new car's yet to be tested, but is expected to produce a better score based off the new tech additions.
Modern toys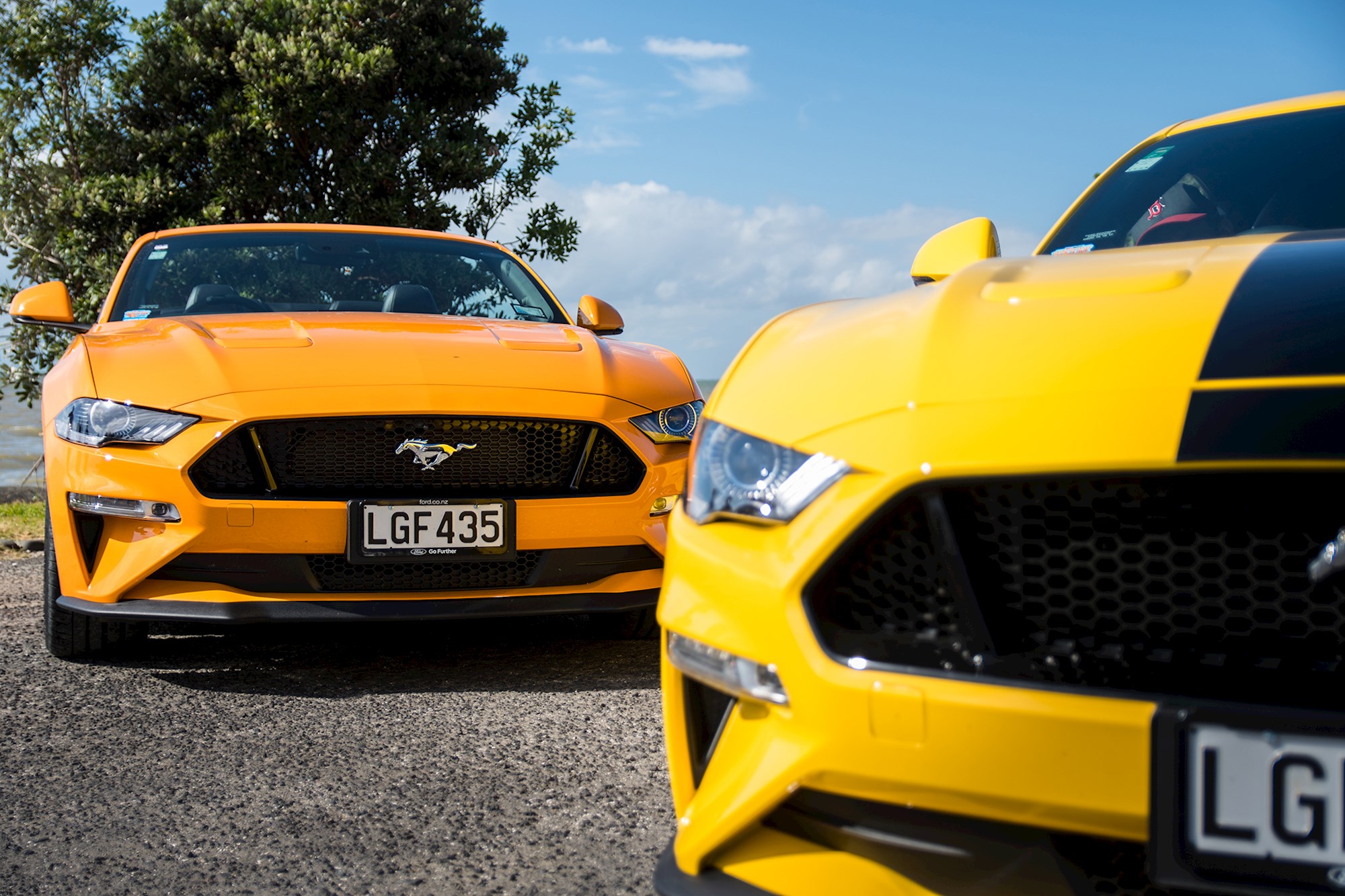 The fancy pants features don't end there, with a new (to the Mustang) infotainment system and digital cluster set-up helping tart up the cushy interior.
Infotainment comes in the form of Ford's SYNC 3 system. It's a vast improvement in speed and usability versions the older SYNC systems — systems that we recently described as making its users want "to punch a clear hole through the dashboard constantly."
Then in front of the driver is a shiny new 12.3-inch digital cluster. This thing houses drive mode, noise mode, colour and layout customisability (spellcheck says that's not a word, but what would it know), and a whole bunch of other points of adjustment.
One of the main challenges the Mustang has faced in this market is a lack of tech for its price point ($79,990 for the GT Fastback and $84,990 for the GT convertible. The EcoBoost models are priced at $62,990 and $67,990 respectively), so these two acquisitions cannot be underrated.
Transmission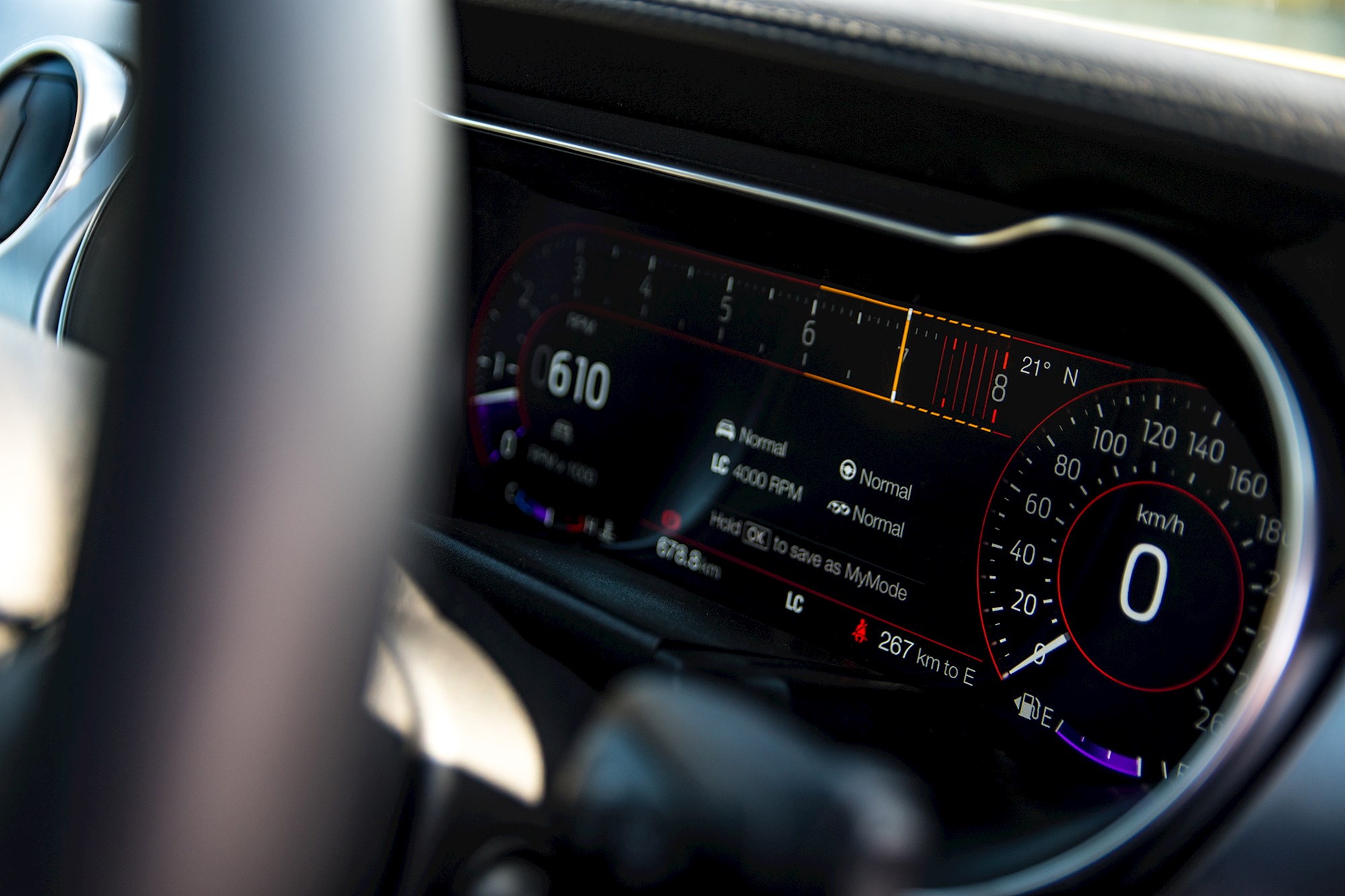 The last generation's six-speed automatic can be described with many words; but none of those words are 'fast' or 'smooth'.
The new 10-speed SelectShift transmission solves pretty much all of the issues of its Dad. It's fast, predictable, and very smooth whether you're just tootling down the road, or trying to make your passenger's eyeballs pop clean out of their sockets.
Sound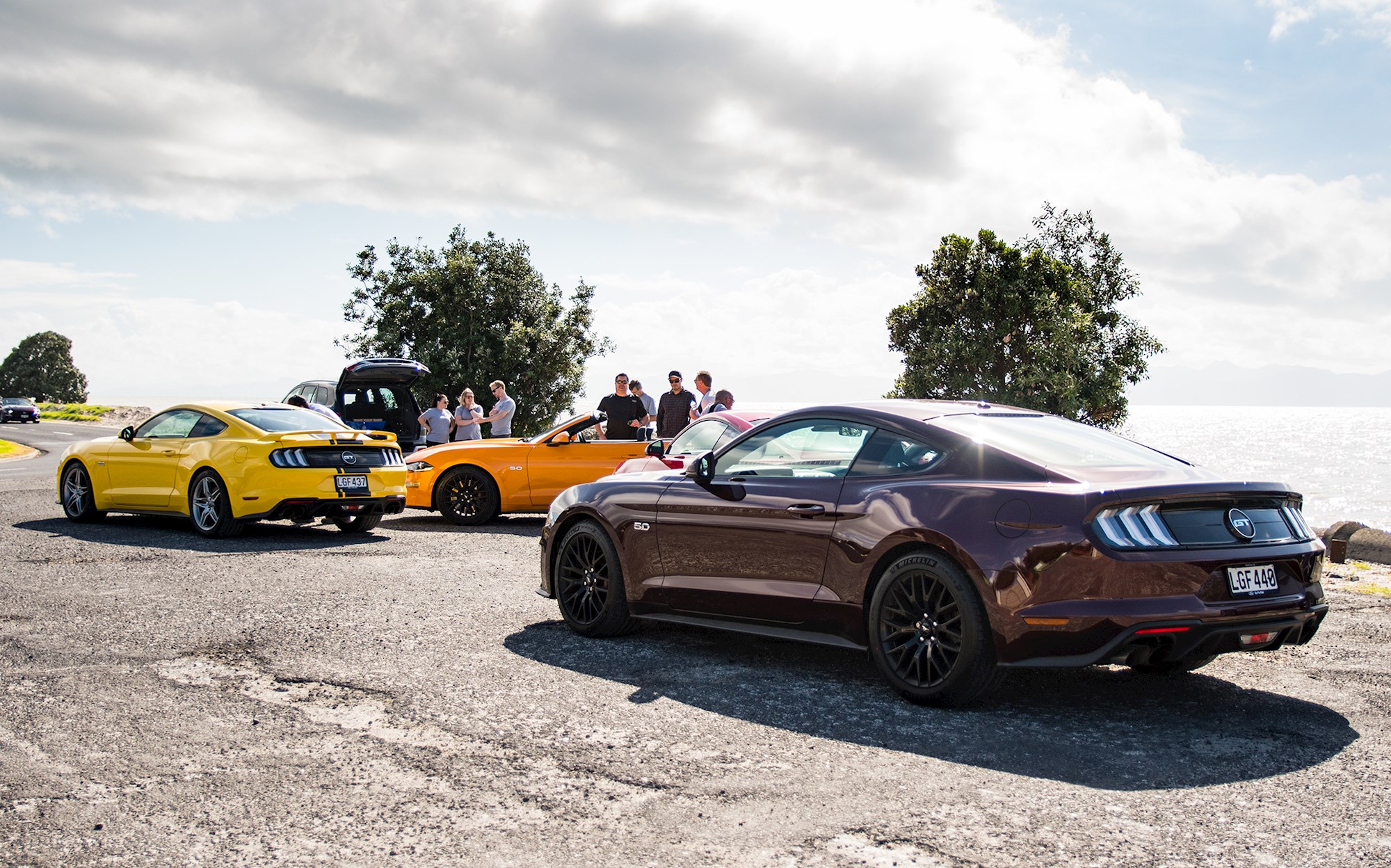 Quad rear exhaust pipes house one of the Mustang's true party pieces.
The old one didn't sound bad, but parked next to a Camaro or a Challenger (rare occasions in New Zealand I know) it lacked the punch to offer a proper aural fight.
Now, it's loud. So very loud.
Loudness isn't everything, and thankfully Ford know that too. So along with being quite piercing, the new set-up also produces a much more tonal noise. Especially towards the peak of the rev range.
This is adjustable of course. So if you're wanting to peacock on the boulevard you can crank it on to its loudest setting, but if you're wanting to creep into and out of home without waking up the neighbour's dog. Or the neighbours themselves I guess.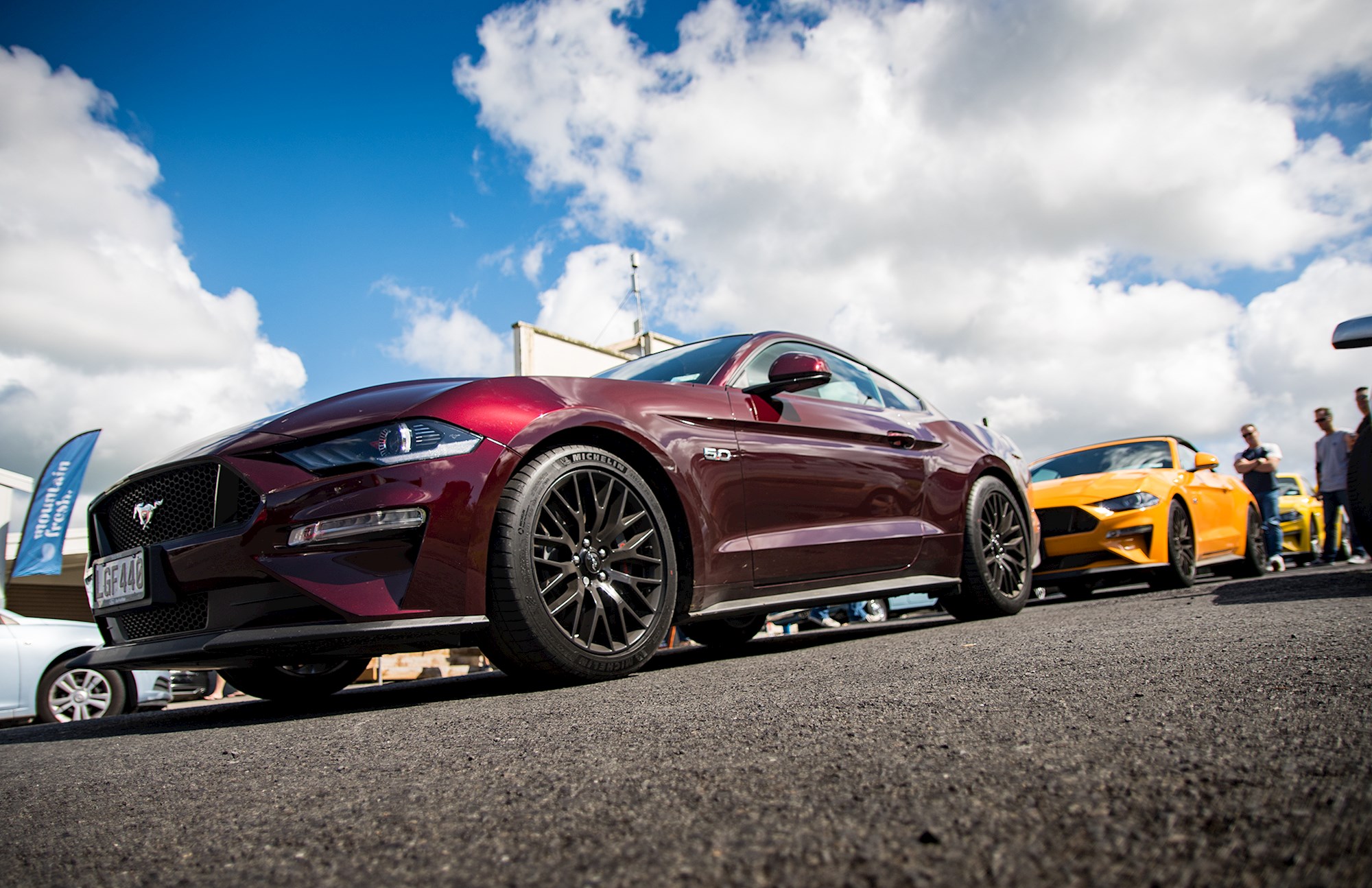 More power! That can never be a bad thing!
The new Mustang gains 33kW over the old one, which isn't bad when you think it's being squeezed out of that same 5.0-litre Coyote V8 without the use of a boring turbocharger.
To put that in perspective, it's now got more power than the Spec 2 RTR Mustang that we tested last weekend. Not bad out of something standard off the showroom floor. Combine that power (339kW in total) with the improved exhaust set-up, and you've got one of the most thrilling driving experiences you can get for less than $100k.
News